Are you looking for some date night ideas? Date nights are an essential component of a happy marriage. They allow spouses the opportunity to connect and communicate with one another outside of the normal (often busy) routine.
Every year I make the "resolution" that I will schedule more dates with my husband.
While I have good intentions, often things go awry; the kids get sick, I can't book a sitter, or money is tight.
This year I've decided to make a plan for dates BUT they will be at home dates that we can enjoy after the kids are in bed.
After doing some brainstorming, I thought I would share a list of some fabulous, at-home date night ideas! They're inexpensive and easy to plan!
Check out these tips for how to have an at home date night after the kids are in bed! Plus, peruse the list of date ideas! #marriage #datenightideas #dateyourspouse
Click To Tweet
PREPARATION FOR DATE NIGHT
There are a few things you'll have to do to make sure your at home date nights go smoothly.
Write your date night on the calendar so you're readily anticipating it!
Gather everything needed for the date ahead of time.
Make sure the kids are tucked in bed early enough for you to have time to enjoy your date!
While one parent supervises the kids' evening routine of PJs, bathroom break, and tooth brushing, the other parent will set up for the date.
DATE NIGHT IDEAS
APPETIZER, WINE AND CHEESE PICNIC
Before we had kids, my husband and I used to have little appetizer, wine and cheese picnics all the time.
An appetizer, wine and cheese picnic is a fabulous, easy to prepare date night idea. Prep all the food in advance. Spread out a picnic blanket on the living room floor. Play soft soft music and feast!
BAKE COOKIES
Put on your aprons and bake some cookies together. Enjoy conversation, beverages, and of course, cookies (when they're done baking).
BOARD GAME CAFE (HOME EDITION)
Choose some light snacks and beverages beforehand. Gather a few board games and have fun!
BOOK CLUB
Select a book together (preferably fiction). You can either read separately or cozy up and read aloud. Meet regularly to read/discuss. Make sure to have warm beverages and snacks on hand.
BRAIN BUILDING
Pour your favourite beverages and work together on a jigsaw puzzle or a crossword puzzle. Flex those brain muscles!
COLOURING NIGHT
Set aside some snacks and drinks, pull out your favourite crayons and get busy colouring pictures. You may be surprised by how easily conversation flows over a box of crayons.
CONVERSATION GAMES
Go through a deck of conversation cards like these and ask each other questions. Add in some treats and drinks to make it extra special.
Another idea is to take turns asking each other questions from a conversation book like: If (Questions for the Game of Life).


DESSERT NIGHT
Select several desserts, make some warm beverages, and enjoy some delectable treats together.
FINE CUISINE
After the kids are in bed, have a quiet, romantic dinner. Try preparing something you both love (but you can never have because the kids don't like it)!
Light some candles, put on some soft music, and enjoy a peaceful meal together.
FITNESS EVENING
Get dressed in your workout clothes and put on a workout DVD. Yoga, Zumba, or HIIT (high intensity interval training) are a good options to explore. Perhaps you could try a different workout every week.
GIFT NIGHT
Prior to your date night, each of you make a homemade gift for one another. Put on some soft music, light some candles, pour some beverages, and exchange your gifts.
GO DANCING
Get dressed up in your snazziest clothes and meet in the livingroom for some slow dancing. Have beverages, pretzels, nuts, and chips available to snack on too.
MEMORY LANE
Gather all the photos you can find of your husband and you (pre-marriage and after). Look through the photos while sipping your favourite drinks. Bonus points if you can dig up any love letters or sentimental keepsakes to look at!
NIGHT AT THE MOVIES
Select a movie ahead of time. Gather licorice, beverages, popcorn and any other treats. Snuggle up on the couch and enjoy a movie together.
NIGHT CLASS
Choose something you both want to learn. Perhaps you want to learn how to draw or paint or maybe you want to learn a new language. Borrow an instructional DVD. Prepare your supplies and attend your "class" together.
PATIO PARTY
Sometimes a change of scenery makes the world of difference. Set up a cute outdoor "bistro" in your yard. Turn on the patio lanterns and light some candles. Have plenty of drinks and snacks available.
Regardless of how busy you are, date nights ARE possible! It simply requires some thought and planning, but any of these ideas are quick to throw together for an evening of fun.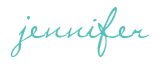 SHARE WITH OTHERS