Last night my hubby and I enlisted our sitters and went on a date. This was our first date since we had child #2. Needless to say, I was excited, elated and a little anxious.
Leading up to our date, I decided that I wanted our evening to be extra special. We made reservations at our favourite restaurant, I showered (which usually only happens every second day), styled my hair, did my makeup and selected a hot dress to wear! I was ready… but then I started to panic.
Our dates tend to turn into meetings about our children or work. I wanted this evening to be special.
I didn't want to discuss things like when we plan on introducing solid foods to our baby or the activities we should enroll our eldest child in. I wanted the night to be about us, the people that we are, not our roles as Mommy and Daddy.
With a little preparation, I concocted a plan….
Don't talk about the kids! Check out this fabulous date night idea! #marriage
Click To Tweet
I spent half an hour Friday afternoon gathering dinner conversation questions.
I printed and cut them out and brought them to dinner with us. I made the rule that we could only talk about kids or work IF it related to the question being asked. We took turns reading the questions to one another and we both answered each question. Some of the questions included:
* What do you want to accomplish in the next year… the next five years? How can I help you reach those goals?
* If you could drop everything right now and do anything at all… what would you do?
* What quality do you like the most about me?
* What is your best memory from our honeymoon?
* What can I do to show you how much I love you?
* Other than family and friends, what gives you the most joy? Why?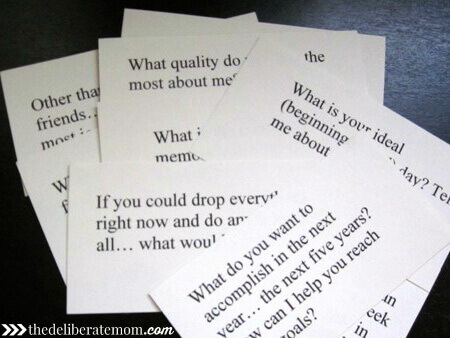 I was amazed at how such a simple idea added such an amazing dynamic to our date! We laughed. We shared. We reminisced. I cried (but that's not unusual because I always find a way to cry). Most importantly, we connected.
Even the best relationships need work. Whether you've been together for six months or sixty years, it's important to take the time to reacquaint yourself with that person you fell in love with.
What do you do to stay connected with your partner? What are your date night ideas? How do you make the most of date night?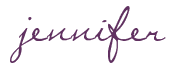 SHARE WITH OTHERS