Are you an exhausted mom who's on the lookout for energizing hacks? While parenting can be challenging and exhausting, it's possible to get through the days without feeling completely depleted. These hacks should hopefully energize you and help you to increase energy.
7 Energizing Hacks Hacks for Exhausted Moms
I once saw a meme that said:
"How do you spell mom?
T – I – R – E – D"
Isn't that the truth?!
Motherhood is physically, emotionally, and mentally draining. Whether you're a working mom, a stay-at-home-mom, or a work-at-home-mom, energy often runs low.
I don't know about you, but when I'm tired, I don't feel like I'm the best mom to my kids.
That's why I'm excited to share these seven hacks that will dramatically increase energy!
Check out these seven hacks for moms to dramatically increase energy! The 5th one may surprise you! #health #momhacks #momhelp
Click To Tweet
DRINK MORE WATER
Water is essential to keeping everything functioning in our bodies. If you're feeling a slump in energy, try chugging a 8 oz glass of cold water. You may be surprised at how much it perks you up!
If you don't like to drink water, maybe check out these tips to make your H²0 more exciting!
GET SOME FRESH AIR
Our homes are traps for pollution and stale air. When you get outside, you receive the benefits of some naturally sourced vitamin D as well as some fresh air full of the oxygen needed for your brain.
EXERCISE
Okay, I know when you're feeling tired, the last thing you feel like doing is exercising, but I promise this works! I find that a brisk walk, cycling, or dancing are the most energizing exercises.
Find an exercise that invigorates you and do it regularly!
EAT THE RIGHT FOODS
Guess what? Certain foods will increase your energy as well. This list of 5 caffeine-free food combinations is a great starting point!
Also, a healthy diet fuels you properly for the day. If you need some inspiration, these healthy snack hacks for busy moms are super helpful!
BINAURAL BEATS
Several years ago, when I was in treatment for Post Traumatic Stress Disorder, I discovered binaural beats.
The way binaural beats work is they trigger and activate systems within the brain. The frequency patterns they use are alpha, beta, theta, or delta.
I use an app called SleepStream 2 Pro. This app has a 10 minute "Instant Energy" guided meditation. I listen to the meditation when I'm feeling sluggish and almost immediately feel energized.
TAKE A SHORT NAP
If it's possible, take a quick nap (15-20 minutes). A power nap can do wonders for your energy levels! If you feel your children would never let you rest, perhaps it's time to incorporate a daily habit of rest into their days. Here's an article to get your kids on board with a daily rest time.
ESSENTIAL OILS
Essential oils are used for virtually any symptom in my home. One of my favourite oils is Rocky Mountain Oil's Energize formula. This oil blend consists of lime and clove bud. It can be diffused or applied topically. Try it for yourself and see how it works for you!
So there you have it… seven hacks increase energy for exhausted moms! Which strategy will you try out?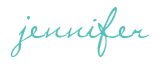 SHARE WITH OTHERS