Moms are busy! Why waste time researching recipes for Easter when a whole Easter dinner menu can be planned for you?! Be prepared to WOW your guests!
Spring is in the air! Can you feel it? This is the time of year for energy, excitement, and Easter!
Whether you're hosting your first or fortieth Easter dinner, it helps to start planning ahead of time. Moms are busy enough, so why spend time searching a whole bunch of recipes when someone can do that for you (and that someone is me)!
Here are several all-star recipes that you can make for this year's Easter dinner. From appetizer to dessert, your complete menu is here! What's even more exciting is that several of these recipes can be made ahead of time!
Be prepared to blow your guests away with this Easter menu!
Don't know what to make for #Easter dinner? Here's a complete menu, done for you!
Click To Tweet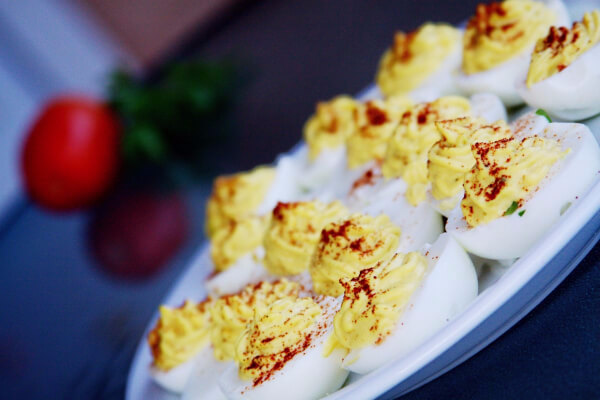 DEVILED EGGS
*Can make the day before. Store in the fridge overnight.*
Serving deviled eggs at Easter may seem contradictory, but this dish is traditionally one of the best ones to introduce your festive Easter meal! Here's a fabulous deviled eggs recipe to make this year!
A BEAUTIFUL BRAIDED BREAD
*Can make the day before. Wrap well for storage overnight.*
I love the look of a festive dinner table. This beautiful squash braid bread compliments the Easter decor. This particular recipe is vegan, but if you prefer, you can make the regular version of this recipe.
Not only is this bread beautiful, but it literally melts in your mouth. It's an absolute MUST for Easter dinner.
THE BEST HAM RECIPE EVER
My parents have made this honey-orange baked ham for several years now. It's absolutely divine. I dream about this ham all year long! The orange / rosemary flavour is perfect and so scrumptious.
CABBAGE ROLLS
*Make ahead of time and freeze until Easter*
Oh yes, nothing says 'special occasion' like these delectable cabbage rolls. They're stuffed with a pork, veal, beef, and rice mixture! AH-MAZING!
PERFECT MASHED POTATOES
*Can make the day before. Reheat in the microwave to serve.*
Every Easter dinner needs a potato recipe to compliment it. I usually prefer the traditional scalloped potato for Easter, but the honey-orange ham is showcased when served with a traditional mashed potato. This recipe for Chef John's Perfect Mashed Potato gives some simple suggestions to make no-fail mashed potatoes every time!
VEGETABLE SIDE DISHES
Like the mashed potatoes, you don't want to take away from the featured main dish. I like to go simple with the vegetables. Steamed carrots, asparagus, or this roasted brussels sprouts recipe make for a great side dish.
LEMON BARS RECIPE
I associate lemon with spring. That's why these lemon bars are a must-have for your dessert menu. They're packed with flavour and light, yet delicious!
BUTTERSCOTCH CONFETTI SQUARES
*Make ahead of time and freeze until Easter.*
These butterscotch confetti squares are often a Christmas treat, but they make for a colourful and festive Easter treat as well!

CUBAN LUNCH CHOCOLATE
*Make ahead of time and freeze until Easter.*
Why buy chocolates when you can make the best chocolate treat ever?! This Cuban Lunch knock-off recipe is a fabulous dessert to serve everyone after the dinner plates are cleared.
Don't waste time researching all of the recipes you'll be using for this year's Easter dinner! Take this menu and be prepared to wow your guests!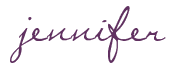 SHARE WITH OTHERS