Do you remember music class? Did you rush into the music room, hoping that you would get the coveted cymbals or better yet, the triangle!
As a homeschooler is it even possible to teach your children music without attending a class? What if I told you it is possible! What if I told you that your child could learn about music styles, instruments, and famous composers? What if I told you that you can have a rich musical education without leaving the comfort of your home?
With increasing access to multiple resources, teaching music at home is a possibility!
Teaching music at home is possible! Check out these ideas for inspiration! #homeschooling
Click To Tweet
1 – Listen.
One of the best ways to explore music with your children is to listen to a wide variety of music. Explore various artists, music styles, eras, and more!
As you listen to music with your children you can ask them questions about what they heard.
Did they hear a particular instrument?
How did the music make them feel?
What did they think of as they listened to the music?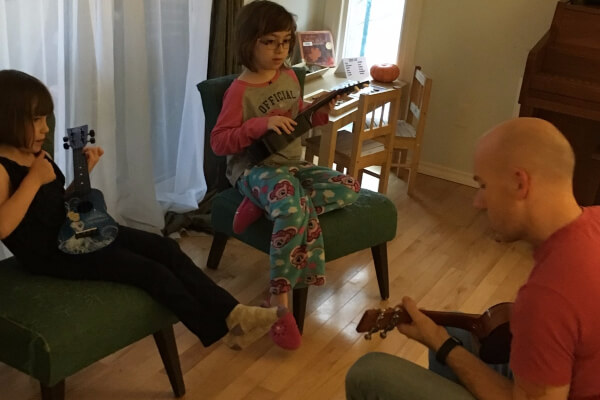 2 – Seek out free resources.
Look for free resources in your community. If you actively search for it, musical instruction can be found in many places:
You can borrow instructional DVDs from the library.
Check with a local music school to see if a student needs to teach music in order to meet practicum requirements for their diploma. Perhaps they could come to your home to give instruction.
See if a relative would be willing to visit weekly and teach your child how to play an instrument.
Search for instructional music videos on YouTube.
Explore different music apps.
3 – Instruments.
Let your children explore instruments. Collect basic musical instruments like a keyboard, tambourines, maracas, ukuleles, and recorders. Encourage your children to make music with their instruments. They don't have to compose a song, just let them explore!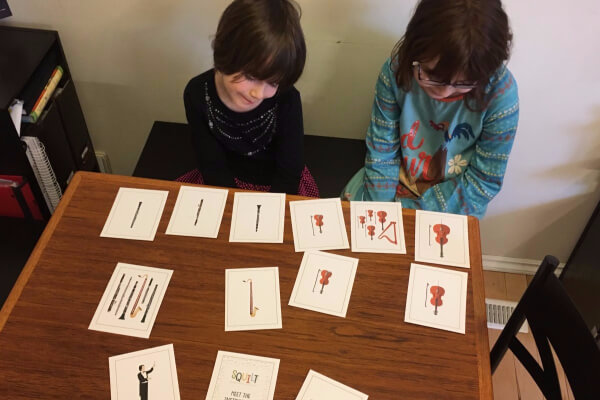 4 – Use online education.
I have experimented with various music curricula for my homeschool and nothing comes close to SQUILT (Super Quiet Uninterrupted Listening Time). Through SQUILT, my children have learned about:
The SQUILT curriculum also provides links to music, alternate resources, and even notebooking sheets to extend the child's learning.
Through SQUILT, my children have learned to sit and listen quietly to music. They can identify the instrumentation, rhythm/tempo, mood, and dynamics of the musical pieces we listen to. It's become one of our most beloved lessons in the day, as it is thought-provoking and inspiring.
You don't have to be a musician to teach your homeschool child music. You can give your child a rich and inspiring musical education at home. All you need is some time, a curious child, and some fabulous resources! Try it! You might be pleasantly surprised at how quick and easy it can be to teach your child music.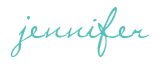 SHARE WITH OTHERS