Have you ever wondered what's positive parenting? There are various types and methods to raise children, but positive parenting is what I strive for.
My yearning to raise my children in this manner started with my early childhood career. My education taught me about the benefits of leading and guiding children's behaviours in a gentle and respectful way. The first time I held my child in my hands solidified my commitment to lead my child in a peaceful and positive way.
In this article I will share:
The basic definition of positive parenting.
Common positive parenting principles.
Examples of positive parenting.
Why parents should use positive parenting principles.
Some positive parenting myths.
Become the mom you've always wanted to be with this workbook.
Positive parenting. What is it? How does it work? Is it successful? These questions and more are answered in this article. #parenting
Click To Tweet
What is positive parenting?
Positive parenting focuses on developing a deep, loving, and respectful relationship with one's children. Its primary focus is to teach children self-regulation while nurturing their self-esteem.
What are some common principles of this parenting style?
Some common positive parenting principles are:
The parent listens to the child and allows the child opportunities to express him/herself.
The parent expresses their feelings but shares these feelings without condemnation or judgement of the child.
Rather than doling out punishments, there are logical consequences.
A child's feelings are never punished.
The child learns to behave out of self-regulation and self-discipline. Making good choices and behaving is internal rather than external.
Rules and expectations are clear, but can also be discussed and/or negotiated between child and parent.
What are some examples of positive parenting principles?
THE PARENT LISTENS TO THE CHILD
Annie is allowed to play in her neighbourhood but has set boundaries as to where she can and can not play. Today while she was outside, her mom discovered she was outside of her boundaries.
Her mom asks Annie why she was outside of the boundaries. Annie replies that all of her friends went to play outside of her boundaries and she didn't want to play by herself.
Her mom actively listens to Annie's reasoning and empathizes with how lonely that must have made Annie feel. However, she also prompts Annie to consider other ways which she could've handled this dilemma.
Annie came to the conclusion that she probably should have reminded her friends of her boundaries.
THE PARENT EXPRESSES THEIR FEELINGS
In this situation, it's important for Annie's mom to share how it made her feel when she went to look for Annie and discovered she wasn't within the established area. She can share how scared and worried it made her feel when she couldn't find Annie and how for 5 minutes she was worried that Annie was hurt or in danger.
LOGICAL CONSEQUENCES ARE USED AS A METHOD OF CHILD GUIDANCE
In the previous example of Annie ignoring her boundaries, a logical consequence can be given to Annie. Her consequence is that for today her outside time is over. Tomorrow she can play outside and hopefully she will make better choices.
A CHILD'S FEELINGS ARE NEVER PUNISHED
Annie was mad that she had to end her outside time. She thinks her consequence is unfair. She runs to her room crying.
Annie's mom allows her the space and time to feel sad, disappointed, and even angry. She doesn't give further discipline or punishment for Annie's reaction to the consequence. Annie's feelings are respected and valued. After some time, Annie's mom might approach Annie to help her feel comfortable with her feelings and to reaffirm her love for Annie.
Once again, active listening is used with Annie. Her mom might say things like, "I imagine it's very disappointing that your outside time came to an end sooner than you hoped." She listens to Annie and helps Annie identify and label her own feelings without passing judgement on them.
A CHILD LEARNS TO BEHAVE OUT OF SELF-REGULATION AND SELF-DISCIPLINE
The next day Annie asks to play outside. Her mother agrees but restates the boundaries in which Annie can play. She reminds Annie that it would be wise to let her friends know that she needs to play within the prescribed area.
Once again, Annie's friends decide that they want to play outside of her boundaries. Rather than following them, Annie comes inside and asks her mom if she can join her friends. Annie's mom decides to walk with Annie, so that she also knows exactly where this area is and establishes the new boundaries in which Annie can play.
Annie has learned self-regulation and self-discipline.
RULES AND EXPECTATIONS ARE CLEAR BUT CAN BE DISCUSSED AND/OR NEGOTIATED
As with the example of Annie's boundaries when playing outside, the rules and expectations are clear. However, an exception was made to expand the boundaries on the second day. For following outside times, Annie's mom will need to establish if the expanded area is still acceptable, or if the boundaries are to be what they previously were. Expectations need to be clear.
Why should parents use these parenting principles?
A huge focus of positive parenting is to nurture relationships (the parent's relationship with child, the child's relationships with others, and the child's relationship with him/herself). This kind of relationship-based approach emanates love. It also fosters mutual respect and understanding between the parent and child.
What are some positive parenting myths?
As with any parenting method or philosophy, various myths arise. Unfortunately when these myths are shared and spread, individuals develop false views of positive parenting practices.
Here are a few common positive parenting myths.
MYTH #1 – POSITIVE PARENTING LEADS TO SPOILED CHILDREN.
Perhaps you've heard people say that positive parenting makes children spoiled. This is simply untrue. Unfortunately some people are still of the mindset that harsh parenting, strict rules, and firm discipline leads to well-behaved children. While these kinds of approaches may make a child compliant, the child is often choosing to behave out of fear of the parent.
Read: How to Stop Yelling at Your Child: 3 Techniques to Try Today
External motivation is never ideal if you want to raise, competent, confident, and well-behaved children. Motivation to behave needs to come from a child's intrinsic desire to make positive choices because it leads to self-contentment and satisfaction.
MYTH #2 – POSITIVE PARENTING IS PASSIVE PARENTING.
This myth is simply untrue. Passive parenting is letting children do whatever they want and rarely guiding, leading, or disciplining them.
Positive parenting is quite the opposite. It requires an engaged, involved parent who takes the time to speak respectfully to and with their child. Parents converse regularly with their children and allow room for the child to express his/her thoughts and feelings about circumstances, rules, boundaries, limits, and consequences.
MYTH #3 – POSITIVE PARENTING MEANS BEING A FRIEND TO YOUR CHILD.
Positive parenting is often mistaken to mean being "friends" with your child. While positive parenting fosters a mutually respectful relationship between parent and child, the parent still maintains their role as a parent. They do not make guidance and discipline choices because they want to be friends with their child. Parenting decisions are made based upon what is best for the child's social, emotional, physical, and intellectual development.
Often what is best for the child isn't necessarily what the child wants. As mentioned previously, it's important to listen to and validate the child's feelings but this does not mean the parent compromises on what's best for the child.
Become the mom you've always wanted to be with this workbook.
Final thoughts.
Fred Rogers once said, "To love someone is to strive to accept that person exactly the way he or she is." In all our efforts as parents, it's important to love our children and to raise and discipline them while protecting and honouring their unique personality.
Positive parenting takes effort and practice. However, this investment in your relationship with your child will undoubtedly create a secure, self-confident, and self-disciplined child.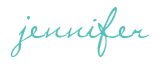 SHARE WITH OTHERS