Are you looking for some easy self-assembly meals for your family? I'm often on the lookout for recipes that my children will love. My youngest daughter was a very picky eater. Despite scouring the internet for new recipe ideas, it was challenging to get her to try new foods.
That's when I discovered the joy of self-assembly meals! In this article, I'm going to share the most popular self-assembly meals in our home.
Is your child a picky eater? These self-assembly meal ideas may be exactly what you've been waiting for! #pickyeater #parenting
Click To Tweet
Self-Assembly Meals (Ideas & Inspiration)
The thing I love about self-assembly meals, is usually preparation for these dinners can be done ahead of time. Plus my children love them (and so do I). For each of these meal ideas, place all your ingredients on a counter (buffet style) and let your kids assemble their own meal by choosing the components they like.
Taco Salad
Taco Salad is one of our favourite self-assembly meals. All you need is:
Fried ground beef with taco seasoning
Washed lettuce
Diced fresh tomatoes
Chopped avocado
Shredded cheddar cheese
Mild salsa
Sour cream
Guacamole
Crushed tortilla chips
My children usually have seconds or thirds of taco salad. They love it!
Salad Bar
Once again, my girls usually don't like lettuce, but when it's served in a salad bar… that's a whole other story!
Washed lettuce
Diced tomato
Diced yellow and orange peppers
Chopped celery
Chopped cucumber
Croutons
Shredded cheddar cheese
Cocktail shrimp
Various salad dressings
Charcuterie
We have charcuterie at least once a week in our house. It's so easy to prepare ahead of time too!
Chopped sausage
Salami slices
Pickles
Olives
Assorted crackers
Assorted cheeses (we like cheddar, Havarti, and Swiss the most)
Hummus
Cucumbers and carrot sticks
Grapes
Assorted nuts
Red pepper jelly
Sliced baguette
Bean Bowls
My husband came up with this concoction and it's often a favourite meal for my girls. My youngest hates rice but will eat loads of it when it's served this way.
Plain cooked rice
Beans in tomato sauce (warmed up)
Cooked corn niblets
Shredded cheddar cheese
Crushed tortilla chips
Breakfast for Dinner
Breakfast for dinner is one of my favourite meals. It takes a little more effort to prepare but it's always a hit!
Hard boiled eggs
Cooked bacon
Cooked breakfast sausage
Toast and various muffins
Condiments for toast / muffins (peanut butter, jam, margarine, etc.)
Sliced cheese
Assorted fruits
Submarine Sandwiches
While my kids will eat most sandwiches I make for them, they go crazy over making their own subs (and may have 2-3 sandwiches)!
Submarine buns (hot dog buns will suffice)
Lettuce
Sliced cucumber
Sliced tomato
Avocado
Assorted cheeses
Olives
Margarine, mustard, mayonnaise
Assorted meats
TIPS TO MAKE SELF-ASSEMBLY MEALS A HIT
Prepare as much of your self-assembly meal ahead of time. Even with something like taco salad, the meat can be cooked the day before and simply warmed up the day of the meal.
Allow children to serve and assemble their meals themselves. Toddlers and preschoolers may need some guidance / help.
You can establish a rule to try one or two "new" things if your child avoids many foods.
As mentioned previously, spread the food out buffet-style (it makes it much more appealing to the kiddos).
If you have a child who's a picky eater, self-assembly meals may be just the thing you need. Children are much more willing to eat and try new foods if they "make" it themselves!
Do you make any self-assembly meals in your home? If we haven't mentioned one of your favourites, make sure to tell us all about it in the comments below!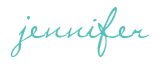 SHARE WITH OTHERS