*Links to merchants in this post most likely use an affiliate link, which means that if you buy something through the link, I may get a commission. See disclosure policy.*
Why You Need this Ultimate Homemaking Bundle
Do you need parenting, homemaking, and organization help?
You may have already heard about the Ultimate Homemaking Bundle – if not, stick around and I'll tell you all about this fabulous resource kit for moms! But first I want you to three exciting things about this bundle!
1 – My parenting workbook: Becoming a Deliberate Mom is one of the products included in this bundle!
2 – I see such great value in this bundle, that I'm offering my brand new product, Get Reflective: A Parenting Journal for FREE to anyone who purchases this bundle using my affiliate link.
3 – In addition, I'll send you a link to a FREE accountability group being hosted by Christia over at Faith Filled Parenting. If you want to go through some of the Ultimate Homemaking Bundle products in a supportive environment, this is a wonderful opportunity to do so!
This bundle is amazing and I just can't wait to tell you about it! Let's dig in shall we?!
QUICK FACTS ABOUT THE ULTIMATE HOMEMAKING BUNDLE
51 ebooks
21 ecourses
13 workbooks
2 audios & 2 videos
2 summits
1 membership site
14 printables
Valued at $1,989.70
PLUS 10 AMAZING BONUSES VALUED AT $293.94
Bundle price: $29.97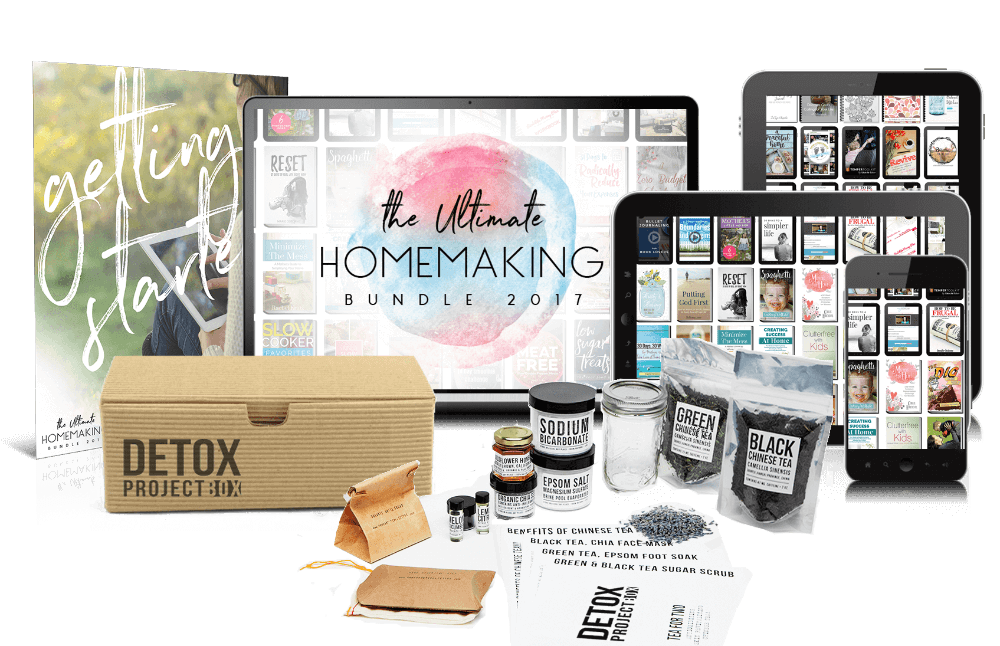 TOPICS COVERED IN THIS BUNDLE
Motherhood
Organizing and Systems
Finance
Intentional Living
Faith
Marriage
Creativity
In the Kitchen
Recipes
Home
Self-Care
Work + Life Balance
THESE BONUSES ARE AWESOME!
Check out all of the businesses providing awesome bonuses in this bundle!

Free 1 month subscription from Bookroo, $18 value
$15 store credit from Cultivate What Matters
One project box from Detox Project Box, $25 value
Homeowner Lifetime Membership from HomeBinder, $120 value
Digital download of the 2017 Hope Ink Calendar, $20+ value -or- $15 credit + 3 art prints from Hope Ink, $99 value
Free 1 month subscription from Kiwi Crate, $20 value
Free 1 month MightyFix shipment from Mighty Nest, $17 value
Free 1 year annual membership from MollyGreen.com, $29 value
$15 store credit from Orglamix
$15 store credit from Strawesome
This homemaking bundle has everything! There are products from 12 fabulous categories! Here are my top 3 selections from this bundle! I've included the list price of each of these items so that you can see how easily this bundle far exceeds its $29.97 investment.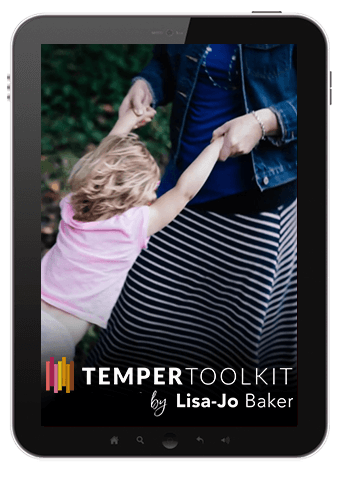 The Temper Toolkit: How to Take Control of Your Temper Before You Lose It! by Lisa-Jo Baker ($29.00)
Do you ever lose your temper with your children? This toolkit is AMAZING! Lisa-Jo offers helpful, Biblical, and sound techniques in this program. The Temper Toolkit is an absolute treasure!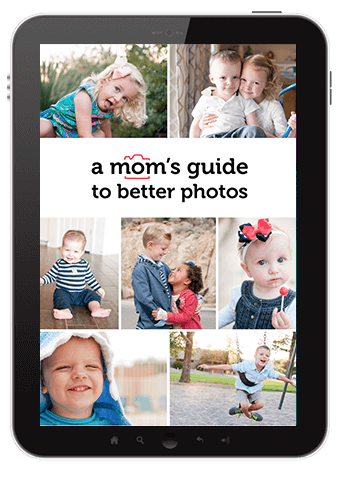 A Mom's Guide to Better Photos: A Beginning Photography Class for Moms by Meg Carlton ($99.00)
I don't want to miss a moment of my children's days. Like many moms, I often have a camera (or iPhone) in hand, ready to snap a photo of my girls' adventures. This course offers some fabulous pointers so you can take the best photos ever!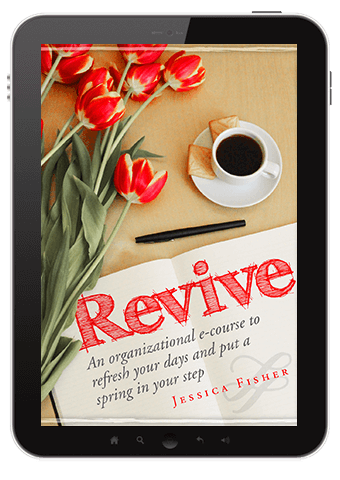 Revive (30-Day Challange) An Organizational eCourse to Refresh Your Days by Jessica Fisher ($27.00)
Oh my goodness! This is a treasure. Do you ever feel like you need to renew your energy and enthusiasm for your life, home, and attitude? This eCourse takes you on a 30-day journey that will transform you!
PLUS SO MUCH MORE!
It's worth repeating, there are 51 eBooks, 21 courses, 13 workbooks and so much more in this bundle! In addition, there are 25 products valued at over $29 each! Just think of the savings! You simply have to check it out for yourself, but don't delay because this bundle is only available until the end of May 1, 2017!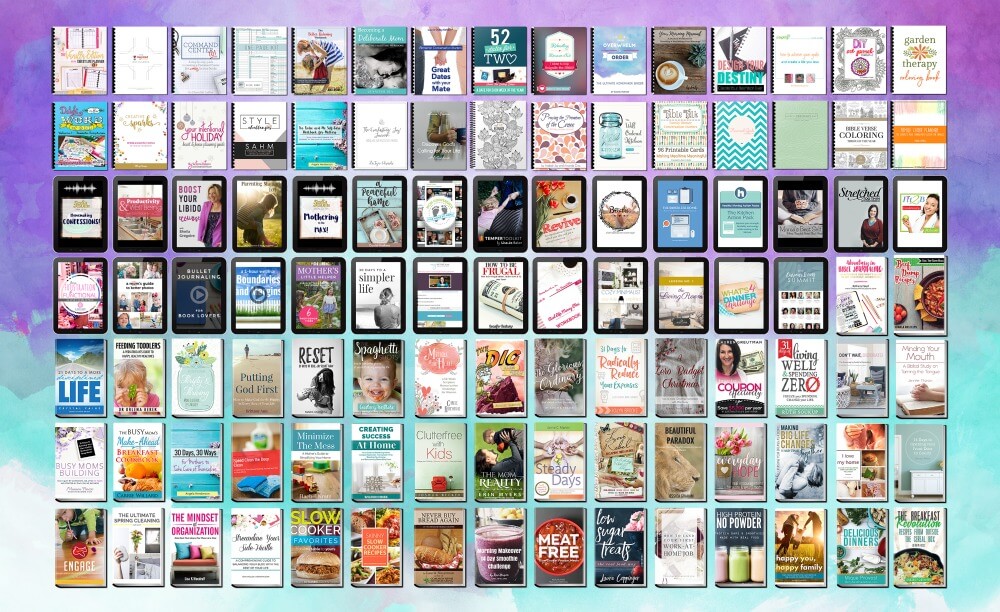 Grab your Ultimate Homemaking Bundle before time runs out!
Grab your Ultimate Homemaking Bundle before time runs out!
You get 30 days to try out this Ultimate Homemaking Bundle! That's right friend! We want you to be completely satisfied with your purchase. I'm certain you'll love these resources as much as I do.
Plus, don't forget, if you purchase a bundle using my affiliate link, simply fill out the form on this page and you'll get my newest product, Get Reflective: A Parenting Journal, as well as an exclusive invite to join Christia's homemaking bundle accountability group… for FREE! 
SHARE WITH OTHERS