Are you burdened by all the parenting advice out there? Do you get overwhelmed by what you should or shouldn't do? Do you ever feel like your parenting is being harshly judged by other people?
Many moms face a common misconception that their parenting isn't good enough or that in some way they are failing their children. If you've ever felt this way or entertained these thoughts, then I want to reassure you that you're not alone. It's easy to feel like we're not enough when we're constantly given messages by television, articles, and social media about what a "good parent" does and doesn't do.
Even the "good" parents may find themselves thinking:
I wish I could spend more one-on-one time with my child.
If only I could play more with my child.
I hate how much I yell.
I wish I was on my cell phone less.
Do any of these sound familiar to you?
Most parents want to do better, but often don't know where to start, but here's one amazing parenting secret that can transform your motherhood journey.
Here is the one parenting secret to revolutionize your #motherhood journey! #parenting
Click To Tweet
The most concrete way to become the parent you want to be is to practice reflective parenting.
Practicing reflection can lead to great growth. With reflection, you're challenged to think about the whys and the hows of parenting, which is sometimes lost in the emotions of parenting (i.e. I can only recall how after I reprimanded my child, she screamed how she hated me and then didn't talk to me for hours. Reflecting on the why and how of the situation makes me dwell more on what she did and the necessity of reprimanding her behaviour).
However, reflecting can be burdensome. The thoughts cycle in your mind and if left uncontrolled, can cause frustration, disappointment, and self-deprecating behaviours. For instance, you may reflect on the day and only recall your child's reactions or dwell on the words you wished you hadn't used. You may even get hung up on the negatives and forget to dwell on the positives.
That's why the key to reflective parenting is journaling.
Journaling was one of the most positive things I've ever done to build my parenting skills. I could challenge myself to work on an area (such as playing more with my children) and then reflect on the impact that my changes made.
REFLECTIVE PARENTING JOURNALING IDEAS
What you loved about the day.
Record the highlights of the day, what went well and any parenting successes you had.
What you wish you could change about the day.
Write about anything that you wish could have been done differently. Don't let these thoughts haunt you. Dump them into your journal and move on.
What you want to do differently tomorrow.
This is perhaps one of the most critical parts of reflective parenting. Take some time to decide how you want to make tomorrow better than today. Be specific! For example, instead of writing, "spend more time with the kids", you could write, "have a tea party with the kids".
Write any thoughts you have about parenting.
If you read a thought-provoking parenting book or article, write about it. Reflect on how it impacted you. Was it sound advice? Was it helpful? What emotions did it evoke in you?
HOW TO START
It's really easy to start journaling. All you need is a notebook and a pen! I recommend writing your reflections rather than typing them. Writing allows more time to ponder and reflect. There's also less chances of interruption when you're writing in a journal (as opposed to documenting your thoughts on a computer or the notes section of your phone).
If you would like a journal specific to documenting your reflections as a parent, I encourage you to look into my Get Reflective Parenting Journal.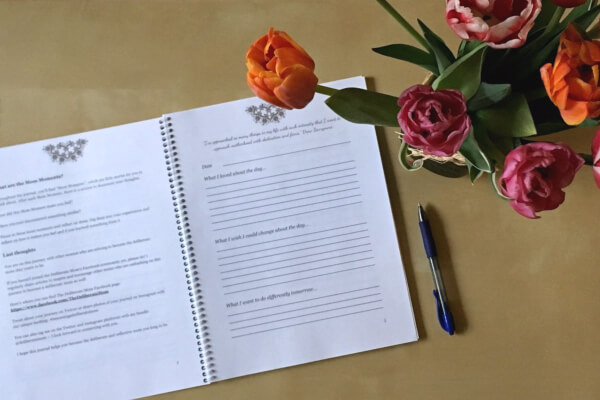 This journal includes:
7 weeks of entry spaces
72 pages
6 thought-provoking and heartwarming written works about motherhood
Inspirational quotes about parenting / motherhood at the top of every page
Ample space to document all of your thoughts about your parenting journey
While I created this journal to accompany the Becoming a Deliberate Mom Workbook, it can be used separately as well! Plus, since it's a digital product, all you have to do is download the journal, and then use it as many times as you like!
HOW TO GET IT!
The Get Reflective Parenting Journal can be purchased on its own or at a discount when bundled with the Becoming a Deliberate Mom Workbook.
Find more information about the Get Reflective Parenting Journal —> HERE
By taking the time to practice reflective parenting, you can become the mom you long to be. Try it out! I'm certain it will transform the way you think about yourself as a mom!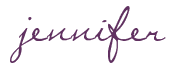 SHARE WITH OTHERS