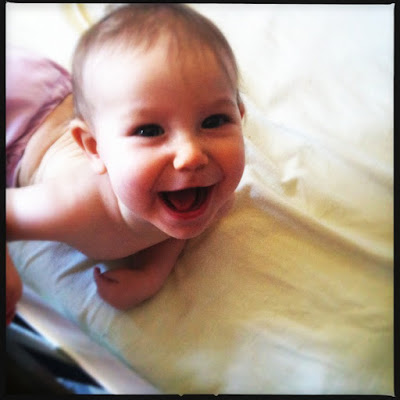 My baby girl is three. I can hardly believe it. I don't know how time slipped though my fingers but here we are three years after her birth and I'm stunned by how fast these years went by.
The other night I was getting my youngest ready for bed. I helped change her, watched her brush her teeth, and held her up so she could turn off the light. She pressed into me and gave me a big hug. As I lowered her onto her bed she said, "One more hug?"
I hugged her again and in this embrace I had a realization that this routine probably won't last much longer. Like the breastfeeding, the scooting, the messy eating times, the commando crawls, the nonsensical babbling, and the first tooth… this, like all those other moments, will slip away as we move into new ages and stages.
There's a sadness to these realizations but there's also an urgency to be more mindful and more appreciative of all these tender and fleeting seasons of childhood.
I want to remember:
The lovely routine of "one more hug"
How she forms her lips and flicks her tongue to make the "lado, lado, lado" sound when she's being silly
Her beautiful giggles
How she voluntarily gets me my shoes and purse when we're getting ready to go out
How she thanks me for everything
The way she holds her pointer fingers up when you say "Thumbs up!"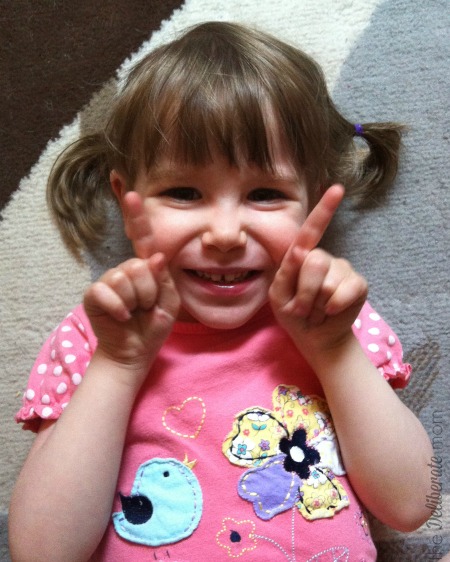 The way she crawls up onto my lap and snuggles into my chest
The feel of her little hand in mine
The way she looks at me when I sing her a lullaby at night
How she runs to the freezer to get an ice pack when someone gets hurt
The way she says, "Mama"
How when she's tired she holds the knots of her purple blankie up to her nose and sniffs them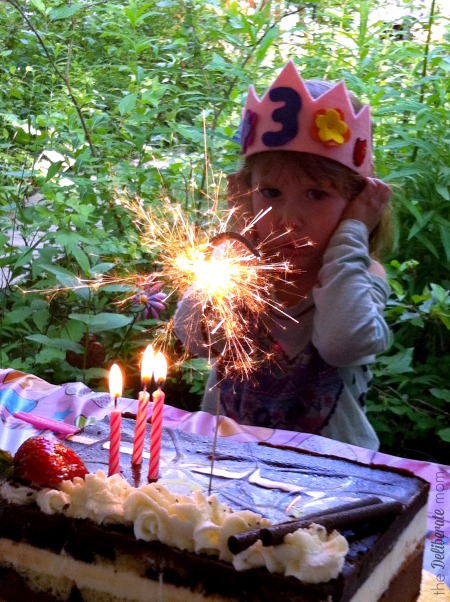 Even though we've been celebrating her birthday all weekend long. Today my mind wanders to that amazing day three years ago. A spectacular and miraculous day when we heard her first cries and when a delivery room full of hospital staff burst into laughter and tears of joy.
Today my mind lingers on that moment when we met this little person for the first time… the day that this little girl transformed our family of three into a family of four.
Happy Birthday my little girl! You give us more joy than you can imagine and we love you so very much!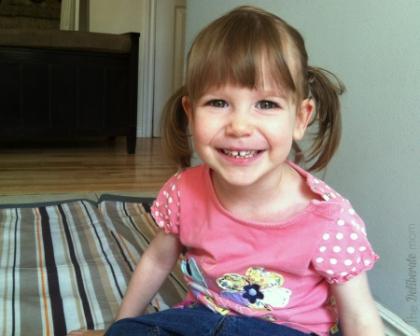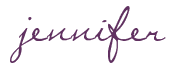 SHARE WITH OTHERS