Over a month later and I'm finally ready to write about my experience with transferring from Blogger to WordPress. This has been an ordeal but a rich learning experience nonetheless.
Why did I switch?
Before I share my learning experience, I thought I would address this popular question. A couple of months back some of you may have recalled the infamous "porn menu" screen that took over the domain of The Deliberate Mom. As I worked desperately to get everything back on track, Blogger was useless. Blogger finally did get back to me, four days AFTER the issue was resolved. However, their response wouldn't have helped even if it did come in a timely fashion. This was confirmation enough that it was time to move.
Secondly, the Blogger platform is free. While most would say this is a benefit, the benefit of "free" concerned me. As we all know, when the economy is bad or businesses are struggling, free is usually first to go. I wanted the security of knowing that my content is secure on a domain that I pay for and control.
Lastly, the big SEO (search engine optimization). I have been working on growing my blog. As I've been researching how to do so, I realized just how limited Blogger is when it comes to SEO. One of the key ways to build your blog is to have it easily found and discovered by search engines. I knew that in order to grow, a move would have to take place.
What I learned
This has been such a rich learning experience. I discovered so much and thought I would share some of what I learned with you.
Purchase your domain
If you haven't already done so, now is the time to purchase your domain! Even if you don't plan on ever switching to WordPress, buy your domain. It's really affordable (I'm talking $10-$15/year) and it makes your blog… YOURS.
Decide if you want to give your blog a new look
This is a great time to change the look of your blog. Decide ahead of time what changes you would like to make. Take time to look at what you like about other blogs and make a wish list.
I knew prior to my transfer that I wanted a new header. However, that was an easy change and I designed it entirely on my own with PicMonkey.
You could always change the look of your blog after the transfer but it's ideal to have everything in place before the transfer is complete. This way you can focus your time and energy exploring the WordPress platform and writing new content.
Hire someone to transfer your blog for you
I think this was the best decision I could have made. I hired someone to do all the work for me. It took about 48 hours for my blog to be completely migrated. I imagine if I had done the transfer myself it would have been more like 480 hours. Transferring a blog is a big job and the more posts and photos your blog has, the bigger and more challenging that job becomes.
Move your blog as soon as possible
I've been blogging for almost four years. Over 720 posts had to be moved. As I stated previously, this task is easier if your blog is smaller. I was fortunate to only lose a few comments during the transfer (and those were comments that were posted while the transfer was being completed).
Research your webhosting options
I got a "package deal" with my blog transfer. The package included 1 full year of webhosting. It sounded too good to be true… and it was. Within five days of my blog being transferred, I received an email from the webhosting company stating that my account was using too many resources and that if it's not resolved, my account would be suspended. This is not something to be stressing about when I was still trying to learn the technicalities of a new blogging platform!
I wish I had researched webhosting options prior to my move. After one full week of emails, phone calls, researching how to "fix" things, installing  plugins and uninstalling plugins… I threw in the towel. It was time to switch webhosts. I found a new webhosting service and I have been very happy so far! If you're interested in a video about webhosting check this one out. I learned a lot through Shauna's descriptions and graphs. By the way, I went with her webhosting company… she's phenomenal, fast, and she knows what she's doing. You can check out Shauna's company, Servously, HERE.
Beware of all the pretty plugins
Plugins are to WordPress what apps are to the iPhone. There are so many plug-ins to choose from. Be careful with what you choose and do your research! Plugins draw on your resources, so you want ones which are efficient, tested, and will benefit your site rather than slow it down.
Be cautious with the content you share
I am quickly learning that everything takes space… and space = money.
I would advise bloggers to get into the habit of externally hosting their images. I had over 900 photos on my blog! That's a lot of data to transfer and each of those photos take up space! I also learned that if you re-size a photo within a post, the original size and the re-sized version are saved (once again, taking up space).
I'm now meticulous with sizing my photos before adding them into posts. I'm also hosting my images externally through Photobucket. It's an extra "step" in the blogging process but I've got 10 GB of free space over there to house my images. I will use those free resources well.
If hosting images externally seems daunting, I would recommend installing the Jetpack plugin and activating the Photon component. The Photon plugin pushes your photos first through the FREE blogging platform of WordPress.com before landing them on your self-hosted website. What this means is your bandwidth and resources are saved.
Write some posts and keep them in reserve for after the transfer
I really wished I had this knowledge before my blog transfer. I found it very challenging to be exploring the WordPress platform, dealing with webhosting issues, AND trying to write new content. I would recommend you have some complete posts on hand to lighten the burden during this transitional time.
Be prepared to spend some money
Transferring to WordPress comes at a cost. There are webhosting fees, plugin fees (like if you have a backup service or if you want a specialized plugin like Commentluv Premium), and domain fees. Some of the costs are a one-time expense but most are annual. Make sure you can afford these expenses before taking the plunge. 
You don't have to be "tech-savvy " to use WordPress
I was scared of transferring to WordPress because I had heard numerous reports that it wasn't as user-friendly as the Blogger platform. Yes, it took a bit of learning to navigate WordPress but I found learning it to be no different from when I started using Blogger. There's way more options and tools on WordPress BUT it's really straight-forward for writing posts and inserting media.
Final thoughts
Overall, I'm delighted with WordPress. I love it as a blogging platform and it's really not as "techie" as I thought it would be. I adore the features it offers and I feel more secure that I'm on a self-hosted platform (even though I'm watching my disk space and bandwidth like a hawk).
What blogging platform are you using? Would you make any recommendations to someone transferring from Blogger to WordPress?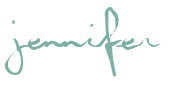 SHARE WITH OTHERS