There's a part of me that lives in this dream world of rolling hills covered with daisies. In this world there's a small creek and right behind the creek is a little wooden house. There's a barn where we keep the animals and just beyond that there's a small outhouse.
If you haven't caught on yet… I love Little House on the Prairie. This obsession shows in some of the things I do.
I like to make my girls homemade gifts for their birthdays. Sewing is a pleasurable hobby. I enjoy making my own laundry detergent, mosquito repellent, and cleaning products. I also love to plant, tend, and harvest our garden. Despite the fact that I live in a townhouse, one could call me a wannabe homesteader.
Lately this homesteading type of behaviour has overflowed into my beauty regime. I want to use less chemicals in my home, so it seems almost obvious that I should be cutting back on chemicals in my beauty products. This leads me to today's homemade product, a natural make-up remover.
Check this out! Homemade make-up remover which only needs 1 ingredient! #beauty
Click To Tweet
Get this… it's super easy to make and this make-up remover only needs 1 ingredient!
Coconut oil!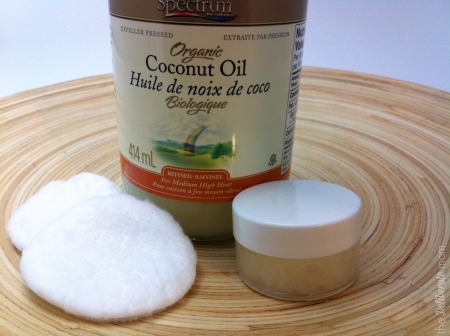 I thought I would demonstrate how I use coconut oil as a natural make-up remover. Here is a before picture of my eye make-up.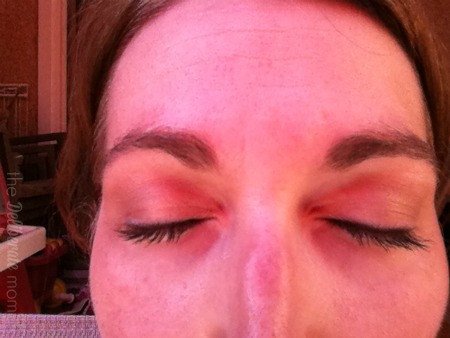 Natural make-up remover
Here's how to use coconut oil as a natural make-up remover:
Place coconut oil into a small container
Dip a cotton make-up pad into the coconut oil
Gently sweep over your face/eyelids
Repeat until all the make-up is removed
Rinse face with warm water
Pat dry
Here's an after picture. Coconut oil make-up remover was only used on my right eye (the left side in the photo).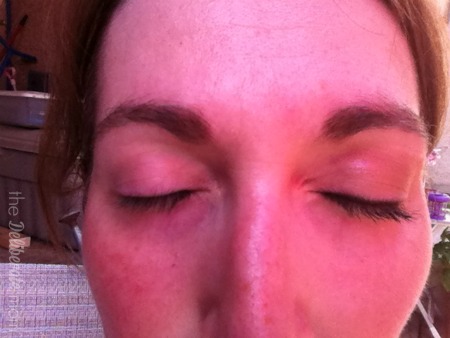 That's it! So easy, chemical free and natural! What do you use for your make-up remover? Would you consider using coconut oil?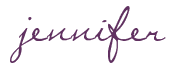 SHARE WITH OTHERS