I feel like time is flying by. I'm submerged in homeschool schedules, blogging schedules, appointments, and extra-curricular activities. I've also been busy writing content to help The Deliberate Mom grow and flourish. In the midst of this activity, it's been a while since I've shared what's going on when the laptop is closed and "real" life is around me.
So here's some good old fashioned blogging (I love it when Tamara shares these kinds of posts so I'm following in her footsteps).
Loving
Every day I wake up and I'm completely enchanted by my family. Even though the girls have been fighting often, there are moments when they shock and astound me. I love my girls and my husband so much… they make every day a beautiful adventure.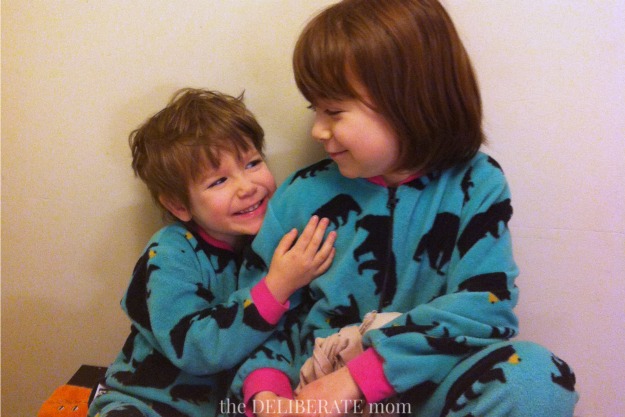 Listening
I recently took the girls out for dinner and The Way It Is by Bruce Hornsby and the Range was playing on the radio. I was instantly transported back to my childhood. Memories of my mom blasting this song and driving around with the sunroof down filled my brain. I think I need to make a summer playlist and include this song on it.
A side note… maybe it's just me but I think Bruce Hornsby and Jason Segel look like they could be related!
Cooking
I recently stumbled across a homemade chocolate recipe on Pinterest. I couldn't shake the thought of homemade chocolate, so I made a batch of these chocolate bars! There's no cooking involved and they literally took 5 minutes to make and then a couple hours to set.
They were simply amazing! I added maple syrup, vanilla, and salt to mine. I can't even begin to describe how delicious they were! I bought Easter candy molds so that I can make Easter chocolates for my girls this year.
Reading
Yikes this one is embarrassing. Other than my Bible and The Story (which is the novelized version of the Bible), I haven't been reading anything. Shame, shame, shame! To make matters worse, I have a stack of books on my bedside table which I desperately want to read.
Creating
Lately I've been feeling creative.
I've been writing… a lot. Blog posts, freelance articles, book outlines, and even poems! Plus I've gotten back into the groove of painting.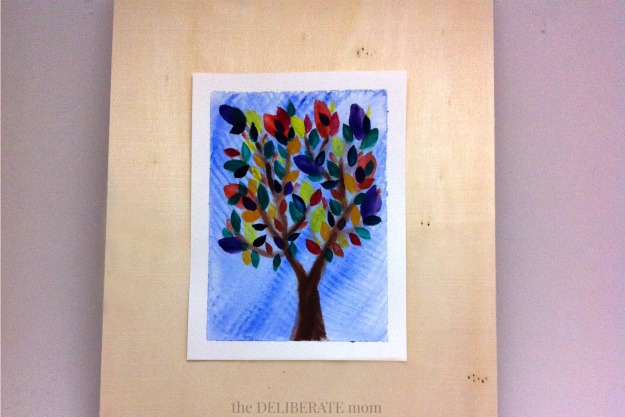 Organizing
I recently purchased a Passion Planner. I found out about this little gem from my dear friend Laura over at Essaie. She shared a picture of her planner on Instagram and within a few days I ordered mine.
This planner is phenomenal! It's a goal-setting document, calendar, and day timer, all in one. Organization of my life and goals are wrapped up in a beautiful little package… perfect for this Type-A gal!
Enjoying
I have been participating in the #LentChallenge which is hosted by Margaret Feinberg. The challenge has me reading through the books of Matthew, Mark, Luke, and John. I'm enjoying this submersion into the gospels and it's the perfect heart, mind, and soul preparation for Easter.
Playing
My hubby and I have been playing some epic board games lately. Pillars of the Earth and World Without End are some of our favourites around here.

Watching
We just finished watching season 5 of Downton Abbey *sobs*. We've now returned to our regular Netflix shows of Veronica Mars and Brooklyn Nine-Nine.
We're also watching this current season of Survivor. So far I'm not cheering for any of the contestants… I hate it when that happens. Hopefully someone "grows" on me because it's nice to have someone to cheer for.
Praying
At the end of this month my daughter has another dairy allergy challenge test. The last test ended with her vomiting with just half an hour left of the test. We were so disappointed.
I pray she's healed from her allergy. Anaphylaxis is terrifying and I'm tired of being slaves to it. I want freedom for her. I want her to be able to eat any food she desires. I want to be able to take my little girl for ice cream. I want her to be a kid free from concerns about dying from ingesting milk.
Hoping
I'm ready for spring. What about you? We've been loving the warm weather and we've been going on community walks every day. I'm hoping for more sunshine and warm weather.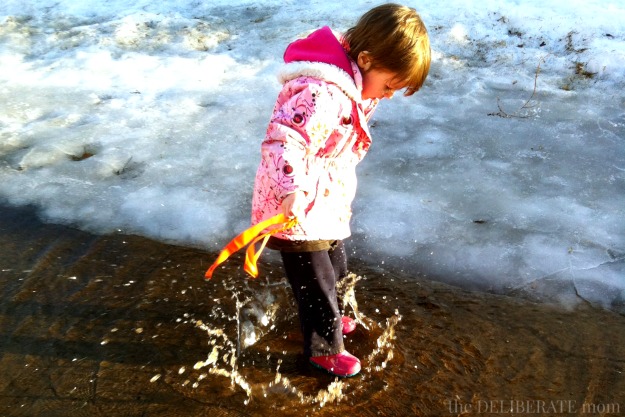 Needing
I desperately need my dishwasher to be fixed. It's not in the financial forecast right now but I'm done with the nostalgia of hand-washing dishes. I want to go back to the days of loading and unloading a dishwasher.
Awaiting
I'm eagerly awaiting date night tonight! It's been a while and I'm looking forward to spending some quality time with my hubby.
Feeling
I feel so thankful. It's so easy to get stuck in the rut of looking at our lives and saying "if only…" or "I'll be happy when…" but lately I've been feeling so grateful for the quirky, full, and beautiful life that I've been given. Even in the midst of struggles or frustrations, I wouldn't ask for things to be any other way.
Wishing you a lovely weekend.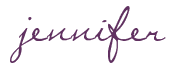 SHARE WITH OTHERS