Are you worried if technology in homeschooling will be problematic? As a homeschooler, I'm always assessing the benefits and potential pitfalls of the materials we use in our homeschool.
TECHNOLOGY IN HOMESCHOOLING: IS THERE A PLACE FOR IT?
Technology. I've written about it before. I've commented on how it can distract and take away from being in the present. However, can it enhance learning and exploration? Does it have a place in our homeschooling journey?
As my husband and I began to plan my daughter's grade one curriculum, it became apparent that pencils, books, and papers may be insufficient. Three of my daughter's subjects (Science, Social Studies, and Health) are through the fabulous Natural Learning Centre. The downside is the use of paper and the expense of ink to print out all of these beautiful resources.
We had a decision to make. Should we buy an iPad Mini to "help" with this aspect of homeschooling?
The answer… yes.
The purchase made me nervous, though. What if my daughter became obsessed with it? What if it distracted her from the learning process? What if it interfered?
However, after a week into our studies, I knew that it was the best purchase I could have made.
Check out these tips on how to use technology to make your homeschool rock! #homeschooling
Click To Tweet
LIMITS AND BOUNDARIES
There are some parameters that I immediately established which make the iPad a positive addition to our box of learning tools. This includes:
* My daughter knows it only as a learning tool. We have some educational apps on the iPad but NO random 'just-for-fun' games.
* The iPad isn't connected to e-mail or messaging systems. This was essential because I didn't want my daughter's studies to be interrupted by push notifications. I find being tethered to interruptions is one of the biggest downsides of technology, so our iPad is mostly disconnected.
* At the beginning of the week, I download all the PDFs that we require for the week onto the "bookshelf" on the iPad. No time is "wasted" looking up and downloading what my daughter needs to be studying. Also, if we need to do research, we have something small and portable at the kitchen table with us so that we can research whatever we like.
I also use the iPad to document my daughter's learning process. It takes a mere few seconds to snap a picture of something she learned and then write a few sentences about it. By the end of the year we have a comprehensive log of everything she learned and explored.
SOCIAL MEDIA
I love using social media for our homeschooling. As I mentioned before, I make YouTube playlists of our praise and worship music, SQUILT music lessons, and science videos. Having everything accessible on something as small as the iPad makes it easier to incorporate these things into our learning.
APPS
I'm in awe of all the educational apps that are available on the iPad… from the NASA app to the piano app and the many math and language arts apps, I am astounded at how much I've learned by exploring them! Some of these apps teach things that are way beyond what I could imagine teaching my girls… like the Tynker coding app! AMAZING!
If you want to have a sneak peek at some of the educational apps we use, make sure to check out my Ultimate List of Homeschool Resources.
SPACE SAVING
Another reason why I adore the iPad is that it saves us so much space! We live in a small condo. We don't have the luxury of a separate homeschool room. The iPad is one of my primary space-saving tools. I can house loads of books and PDFs on it! Plus with the Kindle app, we can access all sorts of low-priced or FREE eBooks!
So, in this instance, I would have to say that technology has been an asset.
PLANNING
I love my paper planner, but I also use the iPad for planning. I have my daughter's daily learning tasks saved on the iPad. She is responsible for completing the activities I have listed on the docket. This keeps her organized and allows her to manage her work independently.
REFLECT
Do you use technology like iPads in your homeschool? In what ways has it helped or hindered you? Please comment below and tell us about it. Then I invite you to share this post in your homeschool communities.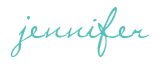 SHARE WITH OTHERS