Is it possible for technology to change you? Could technology alter your personality and the way you interact with others?
A couple years ago, I wrote about technology and screen time. My interest in this topic was sparked by the documentary Play Again.
Recently I read a posting by Dr. Jessica Smock from School of Smock. Her posting provoked me to address an issue that I've been contemplating for a while now… technology and its implications for society.
With all that technology has given us, there are ramifications as well. Here are a few things that I find concerning.
Whether you like it or not, technology is changing YOU! #technology
Click To Tweet
1- We are becoming impatient.
We are losing our ability to wait for things. Everything is instantaneous. If we want to buy something, we can buy it with credit. Long gone are the days of saving and layaway plans. We can order a book from our phone, watch a movie on demand, and surf the web while waiting in the doctor's office.
2- Comparing ourselves to others.
Most of us know that comparing yourself with others is harmful. However, social media platforms make comparison more possible. With many of the social media sites, people often share the highlights in their lives. They selectively post their happy moments, accomplishments, the trips they take, and the things they buy.
According to Mukesh (as cited in Pappas, 2012) "Facebook friends tend to craft these online-wall memos [status updates] on what they're up to in a way that puts their lives in the best light…. But when it comes down to actually using the site, reading other people's status updates still makes Facebookers feel worse" (para. 4). Inadvertent comparison can come into your life without you really even noticing it.
3- We are losing the ability to safely discern proper boundaries.
The other night my husband and I were watching an episode of Modern Family. In this episode, Phil brings an ex-girlfriend over to his house, naively thinking they're just Facebook friends, nothing more. However, Claire is certain that the ex-girlfriend is wanting to reignite her passion with Phil. This isn't simply a topic derived for entertainment purposes, it's a real concern.
Doctoral student Russell Clayton (as cited in Hurst, 2013) indicated that "individuals who use Facebook excessively are far more likely to experience Facebook-related conflict with their romantic partners, which then may cause negative relationship outcomes including emotional and physical cheating, breakup, and divorce" (para. 1).
Let me put it this way, if you're married, would you call your ex out of the blue and say you would like to be friends, then proceed to meet up regularly? If it's not okay for "real life", then what makes it okay for Facebook (or any other social media site)? Whatever happened to having reasonable boundaries?
4- We are losing a true sense of community.
Online community, blogging community, social networking community… so many communities. However, what about a "real" sense of community? Real, social relationships are at risk of being lost to the convenience of a status update, e-mail, text message, or tweet. What happens when we prefer these types of interactions as opposed to real exchanges?
5- We are in danger of losing beautiful memories and moments to social platforms.
Out with friends and you start texting? Watching a movie and you're adding pictures to a Pinterest board? Forgetting to watch the sunset because you're trying to choose an Instagram filter to add to the photo you just took of the setting sun? I'm guilty of some of these. It's a slippery slope… so beware.
6- We can become self-centered.
Technology and social media platforms often become about me, me, me. According to John Paul Titlow, as of January 2013 there were over 90 million "selfie" pictures on Instagram. While taking a self-portrait isn't necessarily problematic there's the potential to feel downcast if not enough people like it.
7- We are forgetting how to communicate.
Don't like a text message? You can ignore it. Don't like a posting or article? You can anonymously leave a comment saying so. Technology has given us an excuse to be lazy with the way we communicate. Even more concerning is that as much as it allows us to avoid conflict, it can be the force which drives intense conflict. How many times have we heard about online bullying?
As a parent, I find these ramifications of technology hugely concerning. Will it affect the way I parent my children? You bet it will! Do I know what to do about it? No, but I've got a few years to figure it out.
So what now? How do we navigate the trappings of technology? That, my friends, I'll save for a future post.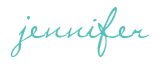 Sources
Hurst, N. (2013). Excessive Facebook use can damage relationships, MU study finds. Retrieved July 30, 2013 from http://munews.missouri.edu/news-releases/2013/0606-excessive-facebook-use-can-damage-relationships-mu-study-finds/
Pappas, S. (2012). Facebook with care: Social networking site can hurt self-esteem. Retrieved July 30, 2013 from http://www.livescience.com/18324-facebook-depression-social-comparison.html
Titlow, J. (2013). #Me: Instagram narcissism and the scourge of the selfie. Retrieved July 30, 2013 from http://readwrite.com/2013/01/31/instagram-selfies-narcissism#awesm=~od6OvwaEICssZF
SHARE WITH OTHERS