Last night I had some time alone with my two-year-old. I decided to take the opportunity to plan a play activity exclusively for her.
I set up an invitation for her to care for her baby doll, Nan.
Here are some pictures of the activity.
First I set up the provocation (invitation) to play. Her doll was set out with a diaper, an empty container of cream, socks, a hat, a toothbrush, bottle, a sippy cup, spoon, bowl, soother, toy, and book. I ensured most of the items were "real" as opposed to "toys".
Almost all children prefer play items to be "real".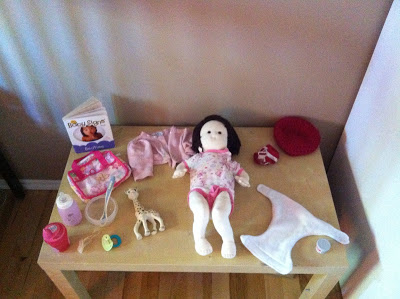 I observed as she explored each of the objects with her baby doll.
I should have known that the empty cream container would be her favourite. It's so small and it fits perfectly into her little hands.
To my little girl, these are the things you use to care for a baby.
I almost cried when she brought her own favourite purple blanket over to Nan and held it up to her doll's face.
To my little girl, this is what babies do.
Then I watched in awe as she propped her doll up on a pillow and proceeded to read and sign a book to Nan.
To my little girl, this is what her parents do.
It was such a tender time… sitting and watching my baby girl take care of her baby girl.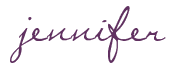 SHARE WITH OTHERS