Today I was going to share a recipe post with you. I had the posting crafted, the photo taken, everything was ready to go… and then life happened.
I had taken my daughters on an outing to a park. It was a park that was across town but I wanted them to enjoy this particular park before it's flooded with children during summer break.
After a lovely morning of sliding, swinging, and running, I loaded my girls into the car and started the long trek home. The problem was, I knew how to get there but I wasn't so sure how to get home.
I wove through side roads, streets, and freeways until I got to the familiar… downtown.
I didn't realize until I was parallel to my old workplace that I was, indeed, downtown.
Downtown… the place where a man pulled out a gun and shot at me several times. Even though it was a cap gun, the sound of those "bullets" tore through my very existence and threatened to destroy my life.
Downtown… the place I completely avoided over a year ago. The thought of going there would send me into panic and tears.
Downtown… the skyline which kept me awake at night and when I finally crashed would send me plummeting through endless evenings of night terrors.
Downtown and the events which took place there created anxiety disorder, post traumatic stress disorder, and temporary agoraphobia.
Yet here I was, driving downtown.
I have come a long way. Overcoming obstacles of great proportions. I had a team of people pushing me to recovery: my family doctor, two psychiatrists, an exercise therapist, a physiotherapist, and an exposure counselor. There were endless hours of talking, exercising my mind and body, and exposure to triggers. It was a lot of work.
I am thankful for everyone who invested their time in me. I am thankful that they pushed me and "taught" me how to embrace a new "normal" in my life. God blessed me with so many caring people.
Yet, I can boldly say that my healing, actually came at the foot of the cross. My healing came when I looked upon the Lord and knew with all my heart that He felt exactly what I was feeling. He already experienced it for me… on the cross. I didn't have to experience it any more than I wanted to… He had already gone the distance for me.
Downtown! Here I was driving downtown!
My hands were steady, my breaths regular, and my heartbeat… even.
I looked in my rear view mirror. The skyline was getting smaller and the reflection of two little girls looking back at me became all that I could see.
Tears flowed freely down my cheeks. I have overcome. I truly have.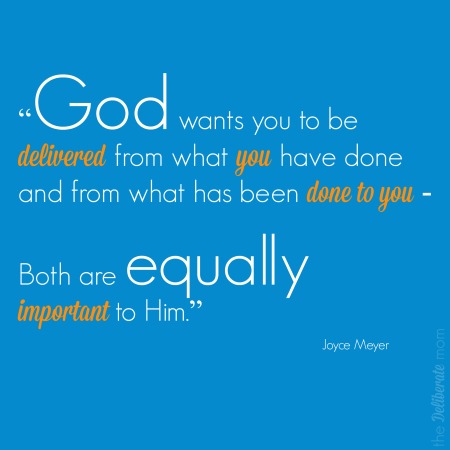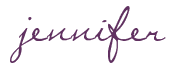 SHARE WITH OTHERS