Last week at church I was approached by some of the media team members. One gentleman had a video camera and the other had a microphone.
They asked me if I could answer a question on camera. I was flustered but said yes.
"What is your fondest memory of your dad?"
I stood there, stunned. This wasn't a question I expected them to ask. I didn't know how to answer. He prompted me, and asked if we ever did something special or fun?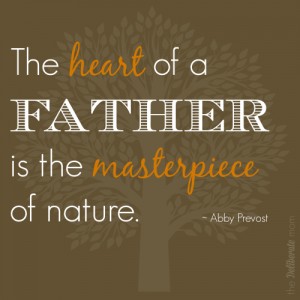 Of course! My dad is all about the special and fun. I told him it was hard to think of just one fond memory. All of a sudden it came to me… a memory from my distant past, when my dad would plan family outings and/or picnics. This one time he scouted out an abandoned baseball diamond. He fondly nicknamed it, "The Field of Dreams". We had an epic family baseball game. It was so special.
However, reflecting on that question I wish I had been asked what I love about my dad because this is how I would have responded….
There are so many words I could use to describe my Dad. He is one of the smartest men I know. He looks at a problem in a variety of ways and can come up with multiple creative solutions. He is also full of wisdom. To me, intelligence and wisdom are two different things. Intelligence is book and brain smarts but wisdom is deep, soulful intelligence that only God and years of experience can give you. My dad is blessed with both.
If I have a spiritual question, I don't hesitate to pick up the phone and call my dad. He is always open to offering spiritual counsel and will willingly pray with me. I will never forget when I was grappling with the idea of God less than 3 years ago, how he gently counselled me to push into God, to continue to call God into my life. For this wonderful advice, I am eternally grateful.
I also love my dad's playfulness. I especially appreciate this when I see him interact with my girls. He makes up games for them, will "construct" a pretend adventure for them, and never shies away from getting involved with them. I remember him being this way when I was a little girl. The Field of Dreams is obviously a prime example of  his playful spirit.
My dad is loving and deeply compassionate. I have been told by people that I am sensitive. It's not meant in a critical way but in a positive light. I feel for others and I hurt when they hurt. I know I get this characteristic from my dad and he got it from his mom. I feel blessed that I learned how to love others by seeing that example in my own dad.
It's hard to describe someone you love so much without sounding cliche. I love my dad with all of my heart. My life is rich because of him. I am so blessed to have him in my life and I think the world of him.
Happy Father's Day Dad! I love you more than words can express. Thank you for being my wonderful, amazing Dad.
'The heart of a FATHER is the masterpiece of nature.' Abby Prevost #fathersday #happyfathersday #quote
Click To Tweet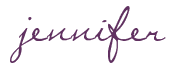 Pssst – Hey, are you looking for a GREAT gift idea for your husband? Check out these 12 original and creative gift ideas for men.
SHARE WITH OTHERS