A frequent question that I'm asked by other bloggers is:
"How do you monetize your blog?"
There are many avenues of monetization… so many, I couldn't possibly cover them all but today I'm going to share some favourite advertising programs that you can use to monetize your blog.
Make money #blogging! Read the pros and cons of advertising options for your blog. Click To Tweet
Share-A-Sale
I love Share-A-Sale. Once you sign up for an affiliate account with them, you can pick and choose which merchants' ads you would like to host on your site. Some merchants have automatic approvals of Share-A-Sale affiliates and some require you to apply to their program separately.
I appreciate the flexibility of Share-A-Sale. I can write a post and decide which ad would appeal most to the person reading the post. So, if it's a crafting post, I may share a Craftsy ad, or if it's a post for babies, I may share a Grovia cloth diapering ad. I also love that most merchants have a wide variety of ad sizes and styles to choose from.
Pros:
Flexibility and complete control over which ads you wish to display
Some merchants have very high commissions ($15-$18 per purchase), so profits can be quite good
A straightforward dashboard to evaluate clicks, profits, etc.
Cons:
A $50 payment threshold
Some merchants may not approve you as an affiliate
Extra work as you have to copy and paste code into your site/posts in order for your ads to display
VigLink
I stumbled across VigLink and have been astounded about the simplicity and effectiveness of it. Basically, with VigLink, you install a small chunk of code on your website. VigLink monetizes YOUR content and selects from a catalogue of over 35,000 merchants. If links are clicked and/or purchases made through your links, you receive a commission. For example, if you type a post and mention a particular brand such as iPad or Kindle or you mention a particular merchant, VigLink converts what you've typed into a monetized link. You may not see which words VigLink chooses to monetize until after you published the post.
What makes VigLink especially AWESOME is that they optimize your links for you (which basically means they ensure your links are affiliated with the highest paying merchant). How's that for cool?! VigLink also has the option for you to create "Anywhere Links" (monetized links that can be used on social media sites).
Pros:
Low ($10) payment threshold
Paid via PayPal
Fabulous dashboard; shows clicks per day, which links and posts make the most income, etc.
Cons:
Initially hard to tell if it's working
Two month lag in payment (i.e. if you made $12 in February, you will not receive the $12 payment until May 1)
Google Adsense
I like Google Adsense because it requires little effort. This is especially true if you have a Blogger hosted blog. Right within the Earnings section of your dashboard, you can control the settings of your adsense account. Within the layout section of blogger, you can decide where on your blog you would like your Google Adsense ads to go (sidebar, under posts, or in sidebar and under posts).
Pros:
Easy to install
"Smart" ads (displays what it thinks a particular viewer might be interested in)
Great dashboard
Runs with minimal effort/time on your part
Cons:
High payment threshold (i.e. $100 in Canada and the US)
Hard to control which ads are displayed. You can eliminate certain advertising subjects but it is a hassle to monitor)
Amazon Associates
I love the Amazon Associates program. There is so much flexibility for advertising. Whether you host an ad in your sidebar, write a post with links built into it, or have an Amazon storefront on your site, there are many ways to advertise!
Pros:
Various choices for payments (check, direct deposit, or Amazon credit)
Low payment threshold of $10 for direct deposit or Amazon credit
Cons:
$15 service fee for checks (checks need to be over a $100 payment threshold)
Two month payment turn around (i.e. sales made in January are paid in late March)
Seek out your own affiliate programs
When I like a business, product, or service, the first thing I do is check and see if they work with affiliates. Some of my favourite "independent affiliates" are MiloTree, The Morning Time Basket, and the Homegrown Learners SQUILT Curriculum.
Pros:
Work with businesses you already like and whom you find reputable
You can investigate businesses and apply to ones which pay well. For instance, Web Hosting Hub pays a commission of $50 per sale and after 3 sales in a month, this amount increases to $100 per sale
Most of these businesses pay by PayPal
Cons:
Can be a lot of work managing and monitoring independent accounts
Payment turnaround can take up to two months
BlogAds or Self-Hosted Ads
There is also the option of selling ad space on your blog. The nice thing about selling ad space is that the payment is guaranteed, whereas the previous advertising options are paid per click or per impression. Several websites offer support in selling ad space on your site; such as BlogAds.
Of course, you could always set up your own advertising options within your blog. You could create a sales page, decide what ad sizes/types you would sell, and sell them directly to the businesses that contact you. This would obviously take time to set up, promote, and monitor but the benefit would be that the profits are 100% your own.
Do you have any tips or suggestions for advertising on your blog? If so, please share.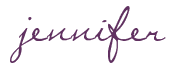 SHARE WITH OTHERS