"ADDDDDIIIIE!"
The tears sat there in her eyes. Zara was fearful to blink because if she did, there would be no stopping the fountains of emotion.
She stood there, scrutinizing every detail of the woods around her.
Every movement of every branch of every tree caught her attention.
She wished Peter was there. He would know what to do.
Should she go back to the house and call him?
She shook her head. No that would be a ridiculous waste of time.
Addie couldn't have gone too far. She's little and can't possibly be brave enough to wander through the woods on her own.
Zara took a few more steps.
"ADDDDDIIIIE!"
As she strained to listen for a response, the image of her daughter wandering through the woods invaded her mind.
The thoughts that followed paralyzed her.
What if Addie meets a wild animal?
Zara shook her head. The worst creature she could meet up with is a coyote.
Would a pack of coyotes attack a four-year-old?
Zara shook her head again.
She took a few more steps and strained to listen.
What if Addie crosses paths with someone? The wrong person. A bad person.
Zara started to run through the forest. Her head felt disconnected from her body and her ears were ringing. She ran faster, her feet catching on overgrown roots and brush.
What if she's already down by the river?
What if Addie falls into the river and is swept away? She can't swim very well and even the best swimmers can't handle the currents of the river.
Zara crashed to the ground but instantly rose to her feet and continued to sprint.
Panic filled her as the scenarios played out in her mind.
She tried to calm herself – Addie will be fine. Everything will be okay.
As images of her lifeless child filled her mind, the tears poured out of her.
How could she be so stupid?
What kind of mother is she?
Who lets their 4-year-old child play in an unfenced yard by themselves?
What about Peter? If something happened to Addie, how could he ever forgive Zara?
Zara shook her head again; these thoughts weren't helping. Tears blinded her and she called out again.
"ADDDDDIIIIE!"
She stopped running and listened….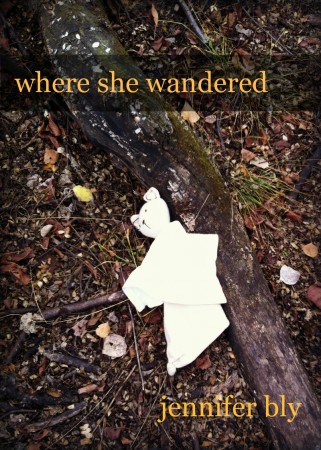 You have just read an excerpt from my novel, Where She Wandered. I've been working on this novel for NaNoWriMo 2014 and thought since I surpassed the 25,000 word milestone, I would share a snippet with you. I hope you like what you've read so far!
Come read an excerpt from Jennifer's #NaNoWriMo2014 project!
Click To Tweet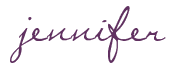 SHARE WITH OTHERS