Do you want to create a trees nature study?! We do a lot of nature studies in our homeschool.
Fall is the perfect time to study trees. With the final harvest of apples, to the leaves turning colour, trees are a magnificent nature study.
Here are some activities, lessons, books, and resources you can use to plan a wonderful trees nature study in your homeschool.
Check out these suggestions for creating a trees nature study in your #homeschool
Click To Tweet
CREATE THE ATMOSPHERE
I love setting up learning provocations for my children. By creating an engaging display, or a thought-provoking atmosphere, your children get lured into a topic / unit study.
Here are some provocation ideas:
Place a wood round (also known as a tree cookie) on a table (it's great if the rings on the wood can be easily seen).
Display some large branches on a table.
Prop a tree branch in a bucket of sand in a corner of the room.
Place various books about trees on a table or in a basket.
LANGUAGE ARTS
Reading
There are so many great books about trees! It was hard for me to narrow my choices down. Here are a few of my favourite children's books about trees:
The Giving Tree – Shel Silverstein
The Tree Lady: The True Story of How One Tree-Loving Woman Changed a City Forever – H. Joseph Hopkins
Andrea's Fiddle – Blaine Klippenstein
A Tree is Nice – Janice May Udry
Sky Tree: Seeing Science Through Art – Candace Christiansen and Thomas Locker
Trees, Leaves, and Bark – Diane L. Burns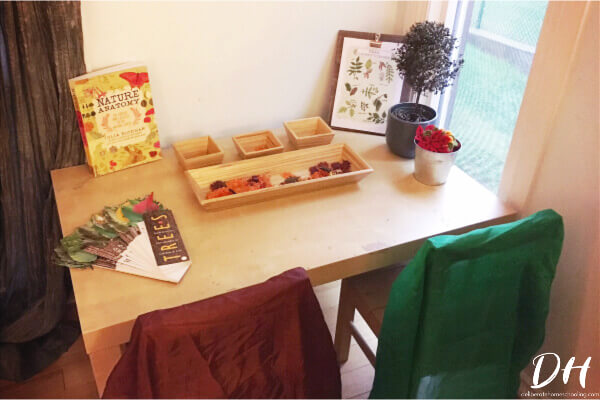 Writing
There are numerous writing activities your children can do which are inspired by trees:
Write a research report about a particular species of tree.
Create a story about a tree.
Craft a poem about trees.
Do a TREE acrostic poem.
Write a book report about one of the tree books they read.
This Trees Nature Study Notebooking Set is a fabulous deal and there are plenty of places to practice writing and note-taking!
Spelling
Have your child practice spelling key tree words. Here's a basic list to get you started:
deciduous
coniferous
roots
leaves
branches
oak
maple
pine
birch
ash
TREE SCIENCE
Trees are a fascinating and diverse science topic to study. If you want plenty of nature study activities, then check out the Constant Conifers or the Delightful Deciduous Trees nature study guides by Our Journey Westward.
In the meantime, here are some activities you can do with your children.
Observation
Have your child choose a tree by your home. Encourage them to "document" their tree.
Take a photo of the tree.
Draw the tree in their nature journal.
Do a bark rubbing of the tree (hold a piece of paper over the trunk and use the side of a wax crayon to rub the paper).
If a leaf has fallen off the tree, laminate it and story in their nature journal.
Look at a tree round. Use your magnifying glasses to observe the rings.
Identification
Go on a nature walk and try to identify the trees you see while on the walk. The Trees Fandex Family Field Guide is an excellent resource for this purpose.
Experiments
What happens when you plant a pine cone?
Try different methods of preserving leaves from trees. Which method works best, pressing or using glycerine?
Do this leaf chromatography experiment.
TREE MATH
Count and tally the number of coniferous and deciduous trees you see while on a walk.
Chart the trees you see on a walk.
Count the number of rings on a tree round.
Measure the circumference of a trunk of a tree.
Chart your family and friend's favourite trees.
Sorting leaves from trees (real or fake).
SOCIAL STUDIES
Interview an arborist or a dentrologist.
Study the life of Katherine Olivia Sessions. The book, The Tree Lady is a great place to start.
Make a map of the trees in your neighbourhood.
FIELD TRIP IDEAS
Head out to an apple orchard to pick apples.
Go for a walk through a wooded area.
Visit a tree farm / nursery.
Take a trip to a local botanical garden.
Go on a tree planting outing!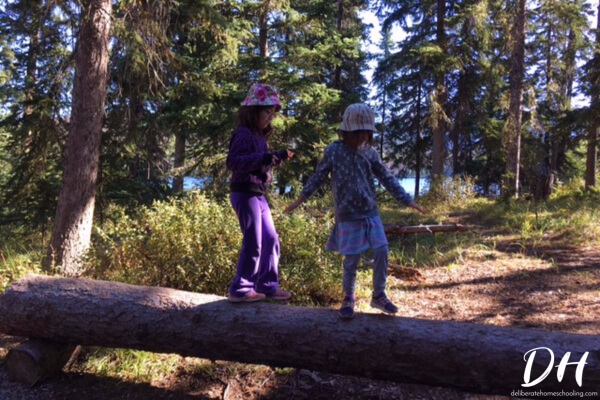 PHYSICAL EDUCATION WITH TREES
While listening to Vivaldi's Four Seasons, pretend to be a tree through the seasons.
Describe a tree slowly growing. Encourage children to do creatively reenact your descriptions (i.e. You're a small seed in the ground. Your roots start to spread deeper into the ground. Feel your trunk slowly stretching higher and higher and higher. Your branches spread and the leaves gently blow in the wind. There's a big wind and it's blowing all your branches…).
Practice your Tree yoga pose!
Play tree tag! The leader calls out the description of a tree. Everyone (the prey) tries to run to the tree without being caught by the predator. **Note: the caller and predator are different people.**
Don't forget those nature walks through forests, river valleys, and other wooded areas! Also, if you find a fallen tree trunk, encourage your children to balance as they walk across it.
OTHER ACTIVITIES
Decorate a tree. Roll pine cones in peanut butter. Dip in bird seed and hang on a tree.
Check out this website and play the Tree Game!
Watch this field trip video about trees:
REFLECT:
As you can see there are many ways to do a trees nature study. This is a comprehensive unit study that could span over several months!
Which tree activities would you add to this list?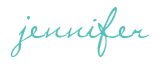 SHARE WITH OTHERS