It's almost 4 am. I can't sleep. I'm crying. I'm a wreck.
I have to go to work today. That's what the trauma counselor said I needed to do in order to get better….
It happened on Monday.
I had just parked my car and was walking along the sidewalk to work. As I was stopped at a crosswalk, I noticed a disheveled looking man across the street, standing with his bicycle. He was holding something in his hands and he was yelling nonsensical stuff at nothing in particular. I did what I always do when confronted with situations like this… I kept on walking past, avoiding eye contact.
Just as I passed him it happened. I heard POP – POP POP – POP.
My heart started racing. I turned around and he continued to yell stuff as he pointed a gun in my direction. A few more pops.
I felt sick and then I realized it was a cap gun.
I immediately contacted my work's security. I had no description for them… as I had been avoiding eye contact. The minute I walked through the doors of my work I broke down and went to my boss to tell her what happened.
I couldn't stop crying.
I couldn't stop shaking.
A nasty circle of thoughts bombarded me.
What if it was a real gun? I did everything wrong.
Why did I freeze up?
Why did I avoid eye contact?
Why didn't I get a better look at him when I realized it was a cap gun?
My workplace has been so supportive. They made alternate temporary parking arrangements for me. They immediately set me up with a trauma counselor and put me in contact with other counseling services.  I had yesterday off to help me collect my thoughts.
Today I have to go back.
My brain and spirit tells me it will be okay. I will probably never experience something like this again but my heart begins to pound and I feel sick at the thought of leaving the house.
The Miriam Webster dictionary defines traumatized as the following:
traumatizedpast participle, past tense of trau·ma·tize (Verb)

| | |
| --- | --- |
| Verb: | Subject to lasting shock as a result of an emotionally disturbing experience or physical injury. |
Yes. I've been traumatized. To make matters worse this has brought up past trauma of when I was robbed at gunpoint while at work nineteen years ago. Unresolved trauma exacerbated by this event.
I'm scared to leave the house. I get a panicked feeling every time I think about it… but today I have to do it.
I will do it.
And it will be okay.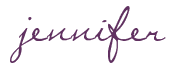 SHARE WITH OTHERS