Yesterday I went to WalMart. Now before you roll your eyes and say big deal, you have to understand that it WAS a big deal. Ever since last week's frightening incident, I've been afraid of leaving the house. My husband has been driving me to and from work, my sister-in-law chauffeured me to yoga, and my parents even drove me to and from church.
In this one act, a complete stranger took my freedom and my independence. In this one act, he has been empowered and I have been left broken.
So yesterday I took my power back. I rounded up my girls and we went shopping at WalMart. My anxiety was horrible. My eyes darted every which way, my neck was a ball of tension and my hands were sore from clenching the steering wheel so tightly… but I did it. I had an outing without my husband's protection.
Then today I drove to work… by myself.
Even though I'm parking in a more "secure" parkade, my heart and mind raced. I kept telling myself, I'm safe, I can do this. I wanted to drive home. I wanted to avoid getting out of my car. I began to cry.
Why did this have to happen to me? Why can't I snap out of this? Why can't I just forget this incident and move on? But then as I sat in the parking garage, bawling, I thought of my children, my husband, my family, my friends, and my God. That which gives me joy, also gives me peace.
I can do this. I need to do this. And I did.
I got out of my car and walked to the doors of my work.
I still felt anxious leaving work today and also when I left my car to walk to my house but I keep on telling myself, one minute at a time, one hour at a time, and one day at a time. I can do this.
This week I found my Magic of the Mundane in a trip to WalMart.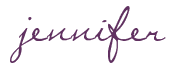 Thank you to Sofia from Sofia's Ideas for providing the opportunity for this blog posting link-up. It has blessed me in more ways than you can imagine.
SHARE WITH OTHERS