I've been using the WordPress platform for a while now. Throughout the learning process, I have come to love a few WordPress plugins. Some are for functionality, while others are for aesthetics and social networking. In this post, I will focus on my top 5 WordPress plugins that help with the overall functioning of my blog.
Check out the top 5 WordPress plugins which help improve functionality #blogging
Click To Tweet
What are WordPress Plugins?
For those of you who aren't on WordPress, I thought I would take a moment to address what plugins are. I've mentioned this before but plugins are to WordPress what apps are to a smart phone. They have specific functions to enhance your blog. There are so many plugins to choose from and sometimes choosing one can be a daunting task.
Some things to keep in mind before installing WordPress plugins:
Do your research.
Choose a plugin that has good reviews.
Choose a plugin that is up to date and compatible with your version of WordPress.
Back up your blog before you install a plugin.
If it doesn't work/suit your needs, delete it (and check to make sure all related files are deleted from your disk drive).
Jetpack for WordPress
Do I ever love this plugin! It's a bundle of 34 plugins all in one pretty package. You pick and choose which components you wish to activate. Some of my favourite components of Jetpack are:
* Photon – I spoke about this in my last blogging post. Essentially Photon serves your images through the free WordPress (dot-com) site. This basically saves page load times and puts less stress on your bandwidth.
* Related Posts – Displays related posts beneath your blog posts.
* Monitor – Jetpack will monitor your site and automatically alert you by email if your site is down. When your site comes back online you receive a follow-up email telling you how long your site was down for. Such an awesome feature (and one that hopefully you won't get much use of)!
* Site verification tools – Easily verify your site for Google, Bing, and Pinterest. No need to fuss with HTML code! Yay!
* Spelling and grammar – Adjust your spelling and grammar settings so that you can avoid clichés, double negatives, hidden verbs, etc. I love this plugin!
* Extra sidebar widgets – Facebook like box, Twitter timeline, etc.
WordPress SEO by Yoast
I think this is THE most critical plugin to install on your WordPress blog. It takes the "thinking" out of SEO and helps you create posts that are optimized for search engines.
However, that's not all! With WordPress SEO by Yoast, you can easily:
Alter your robots.txt file (which helps to keep unwelcome crawlers and robots off of your site).
Create an XML sitemap (which helps Google and other search engines crawl your site better).
Lots of other features which I'm still experimenting with.
The picture below is a screenshot of this post before I fixed the SEO. The coloured dots indicate the rating for each category of SEO. As you can see, this makes it very easy to go back into the post and make changes.
Akismet
Nobody likes spam! Akismet is THE best spam-catching plugin… period. If you don't have it yet, I really encourage you to get it.
Broken Link Checker
An excess of broken links can affect your Google page rating. This awesome broken link plugin scans your site and alerts you to all the broken links so that you can repair or delete them with ease. I was stunned that when I first installed it, over 370 links were broken. I'm still repairing some of them but I'm glad to know that this little plugin is doing its job!
Thin Out Revisions
WordPress has a "feature" which saves revisions you make to a post. Take 12-20 revisions and multiply it by hundreds of posts and before you know it, you're taking up a lot of disk space. Thin Out Revisions allows you the opportunity to delete any unnecessary saved versions of posts. It has a few other features too (like the ability to write a short note beside the revision).
So that's my top 5 WordPress plugins to help with functionality. Are there any plugins that you like which improve the functioning of your blog? If so, I would love to hear about them!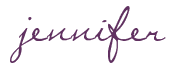 SHARE WITH OTHERS