Good vision is important for a child's schooling. Very soon, children will be heading back to school. As parents, we make sure they have their school supplies, some new clothes, and the textbooks that they'll need for the year. However, there is something that's often forgotten on the back to school list… the eye exam.
There is something that's often forgotten on the back to school list... the eye exam.
Click To Tweet
Last week I took both of my girls to get their vision checked by Dr. Bob Champion. He was absolutely fabulous with the girls. He talked openly with them and made the eye exam so much fun! While my youngest passed with good vision, my oldest daughter was told she would need glasses.
Her reaction?! "THIS. IS. AWESOME!!!"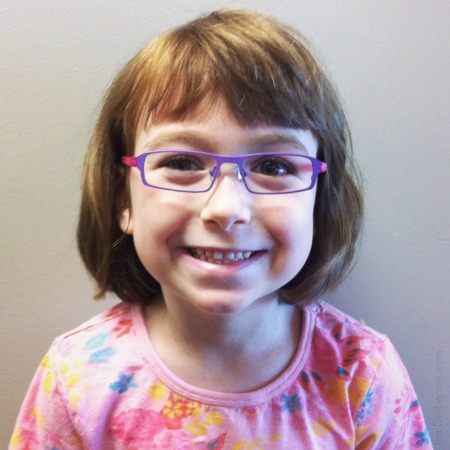 So without further ado, I'm delighted to introduce you to my special guest today, Dr. Bob Champion. I hope you enjoy his knowledge and insights on eye care for children.
---
What a fun time it was having Jennifer bring her two girls in for their eye exams! We had a blast as we played different games that tested their eyes and vision.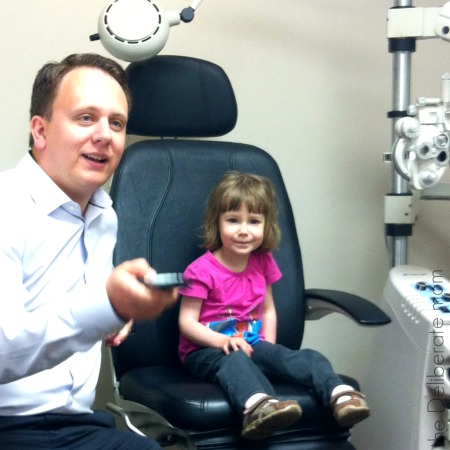 It was great that Jennifer brought her girls in to get their eyes checked. Often vision exams are the one doctor's visit that can fall through the cracks. When I was a kid, most parents only took their child for an eye exam if the child said their vision was blurry. Unfortunately, kids aren't great at expressing visual problems.
For example, in grade three I got my first pair of glasses. When they first put the new glasses on my face, I looked out the window and I was amazed I could see so clearly. I was partly happy, but partly frustrated that everyone else had been seeing this well except for me! I didn't know you could see the leaves on the trees or people's faces from across the street! I didn't know my eyes had a problem until I got those glasses!
That's one of the reasons it's so important to get kids' eyes checked. Usually, the parents and the child are unaware of any problems. In fact, about 25% of children start Grade 1 with an undiagnosed eye or vision problem.
About 25% of children start Grade 1 with an undiagnosed eye or vision problem.
Click To Tweet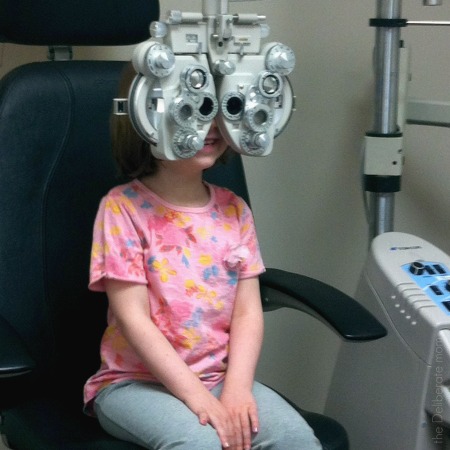 What is the cost of an eye exam?
Alberta Health Care now covers eye exams for those under 19 years old. That's great because it makes it so much easier for parents to get their kid's eyes checked. It also means that more of those eye problems can be solved at an early age. This is important because many problems with the eyes are easier to treat at a young age.
If you don't live within Alberta, I would encourage you to investigate the cost of eye exams. You may also want to explore what eye care coverage is available within your region.
At what age should I get my child's eyes checked?
The first eye exam is recommended at 6 months old. At that exam, we make sure the eyes are developing properly. If your child is older than 6 months and hasn't had an eye exam, then the best time is now. Many parents are unaware that eye exams should start so young. I understand this. That's one of the reasons I'm writing this guest post!
How often should I get my child's eyes checked?
After the first eye exam, we usually follow the development of the eyes on a yearly basis. The reason for this is simple: certain eye problems are an easy fix in the early years but left untreated until the teens, can cause lifelong problems. It's much better to discover these problems while the visual system is developing.
As part of the back to school routine, take your kids to your optometrist. I love having kids come into my office, so feel free to have them see me if you prefer. The most important thing is that their eyes get checked.
---
D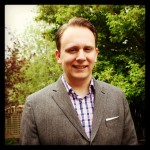 r. Bob Champion is proud to be the father of Jaxon and Risa. His favourite part of being an optometrist is the interactions he has with his patients. He loves examining the eyes of people of all ages, but has to admit that there's always some extra enjoyment when interacting with children and infants. He's always happy to see new patients on the Southside of Edmonton at Lendrum EyeCare and in Sherwood Park at Doctors EyeCare.
SHARE WITH OTHERS