As a Christian woman, the Christmas season is especially exciting for me. I am eagerly anticipating the celebration of the birth of Jesus Christ our Lord. I'm anxious to partake in the many festivities and I enjoy the varied preparations for this important day. There are decorations to be made, cookies to be baked, cards to address, presents to buy and packages to be mailed.
However, the other day I had a realization… the very joy and excitement of this season can also distract from the true essence of why we're celebrating it in the first place!
Slowing down and taking a moment to reflect on the Christmas season. #faith
Click To Tweet
There are two important lessons to be learned from Luke 10: 38-42.
Now as they went on their way, Jesus entered a village. And a woman named Martha welcomed him into her house. And she had a sister called Mary, who sat at the Lord's feet and listened to his teaching. But Martha was distracted with much serving. And she went up to him and said, "Lord, do you not care that my sister has left me to serve alone? Tell her then to help me." But the Lord answered her, "Martha, Martha, you are anxious and troubled about many things, but one thing is necessary. Mary has chosen the good portion, which will not be taken away from her."
Serve With A Joyful Heart
This scripture isn't telling us that serving others is a waste of time. There is a time for everything… including serving others. However, it's important to serve with a joyful heart. Martha demonstrated resentment towards her sister while she was serving the Lord and his disciples. The Lord was quick to correct her and let her know that Mary was doing what she needed to do.
If you find yourself resentful about serving others then maybe it's not your time to serve. Perhaps you need to spend some time talking and listening to God. We need to be full before we give fully to others. Take some time to fill yourself with the Lord's love and grace… then go out and serve others. Your efforts will be much more enjoyable and blessed.
Don't Be Distracted
The other lesson in this scripture is; don't be distracted by all the busyness of life. God does not care if your gifts are neatly wrapped, or if you made three casseroles for Christmas dinner. He does not care if you have decorated every corner of your house or if you have addressed all your Christmas cards before December 1st. The Lord wants you to open your ears, your heart and your spirit. He wants you to listen to him… not just now, not just during the Christmas season… but all of the time.
The Quest to Make Christmas Holy Again
There are a few ways to bring the holy back into Christmas.
Read about the beautiful birth of Christ in your Bible.
Pray for those who are sad and struggling during the Christmas season.
Start a meaningful advent calendar with your children.
Watch The Nativity.
Be still. Listen for God to prompt you to give of yourself.
So I want to encourage you to take a moment… fall to the Lord's feet… and listen to him. With open ears and an open heart, his message is clear and his direction… profound.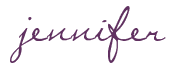 Scripture quotations are from the ESV® Bible (The Holy Bible, English Standard Version®), copyright © 2001 by Crossway, a publishing ministry of Good News Publishers. All rights reserved.
SHARE WITH OTHERS