Errands. Whether it's groceries to be purchased, dry cleaning to be picked up, gifts to buy, or parcels to be mailed, running errands with children can be frustrating and overwhelming. While we wish we could avoid these tasks, they need to be done.
Here are some tips to make running errands go a little smoother for everyone involved.
Check out these 14 tips to survive running errands with children. #parenting
Click To Tweet
Make a list.
Before hopping into the car and driving from one spot to the next, make a list of all you want to accomplish in the day. Try to be realistic and consider how many errands your children can tolerate.
Prioritize your list.
Order the tasks to be done based upon necessity. You will feel much better if you get two imperative tasks done as opposed to four not-so-important tasks.
Don't leave the house hungry.
If you and your children have full bellies, everyone will be in a better mood. Make sure to bring some healthy snacks too!
Keep tabs on your attitude.
If you're griping about all that needs to be done, the traffic or waiting in lines, how can you expect your child to do differently? Be a positive role-model, smile and be courteous. If you're enjoying this time of running errands, your children will be more likely to enjoy it too.
Keep your kids informed.
Tell your children ahead of time which places they will be going to. Knowing what to expect can make all the difference.
Involve your children.
Plan to involve your children at each stop. For example, while grocery shopping, allow your children to help select items from the produce section of the store or let them help put some items onto the conveyor belt. While at the dry cleaners, they can give the clothing ticket to the personnel. At the post office, they can be in charge of putting letters into the mail box.
Make it fun.
If you have little children, get the "fun" carts for the grocery shopping trip. Sitting in a race car while shopping can make all the difference to the success of the trip. Some grocery stores have miniature carts for children; this can also be an enticing element to a grocery trip.
Assemble an errands bag to take with you.
Have an errands bag that is brought on days such as these. The bag can have items such as crayons, sketch pads, finger puppets, books and snacks. We have our errands bag hanging on a coat hanger in the front closet. It's always packed and ready to go!
Make a game of it.
Plan ahead and make a game of it. For example, you can create errand bingo cards (for multiple children, make sure the bingo cards are identical so that the game doesn't get competitive). After each errand they get a sticker on the location visited. The cards can be 3×3, 4×4 or 5×5, depending on how many locations are visited. A row of stickers and they win!
Keep tabs on their mood.
If your children are not in good spirits, don't force them through all the errands. A negative experience of running errands can make them resentful towards future outings such as these. Try to make the experience as positive as possible for everyone involved.
Give positive reinforcement.
Give positive reinforcement throughout the trip. For example, "Wow! You were so helpful with gathering the groceries! Thank you!"
Let them play DJ.
If there's lots of driving involved, let them select the music that they would like to listen to. Music can have a great impact on one's mood!
Take regular bathroom breaks.
When you see a bathroom, use it. Regular bathroom stops helps to avoid toileting accidents or overflowing diapers.
Reward the day's success.
Reward the day's success by having the last stop of the day be something they enjoy. For example, end the day with a trip to the toy store, the park, pizza, ice cream, etc.
See!? Running errands doesn't have to be a horrible dreaded task. I'm certain if you try a few of these tips, you'll get all your tasks done AND everyone will still be smiling at the end of the day.
Do you have any "tricks" that get you through running errands with your children? Feel free to comment below and tell us all about it!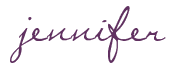 SHARE WITH OTHERS