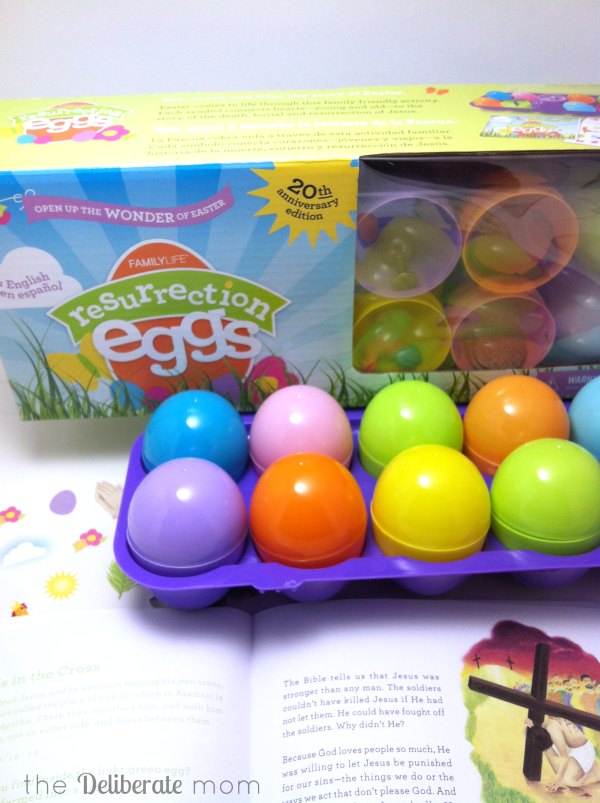 As significant as Easter is to the Christian faith, I find it challenging to help young children understand its meaning. How do you explain that Christ (whose birth we just celebrated a few months ago) died? As sad as it is, His death is important and is actually good news.
When I was contacted to host a review and giveaway of Resurrection Eggs I was curious to explore the product and excited to teach my daughter about Easter in a new and unique manner.
Here's how the Resurrection Eggs work:
Twelve colourful eggs are contained within a plastic carton. Every day you read a scripture and a further explanation of that part of the Easter story. After the reading, you open up the applicable Resurrection Egg. Each egg contains a token/symbol which represents that part of the Easter story. My daughter especially loved the cherished "prizes" in each egg. She was especially stunned when we opened the last egg because of course, it was empty! She declared that it's an invisible Jesus mini-figure (I can almost see it myself).
There's also a set of stickers included in the Resurrection Eggs kit. You can use the stickers to decorate your eggs or embellish your egg carton. Furthermore, FamilyLife Ministries has a variety of lovely ideas on their website to enhance this wonderful product. Their website even provides a FREE downloadable activity guide to use in conjunction with the Resurrection Eggs! The guide has everything from games, to craft ideas, to recipes! For more information and to access these FREE materials, please visit the FamilyLife Ministries website HERE.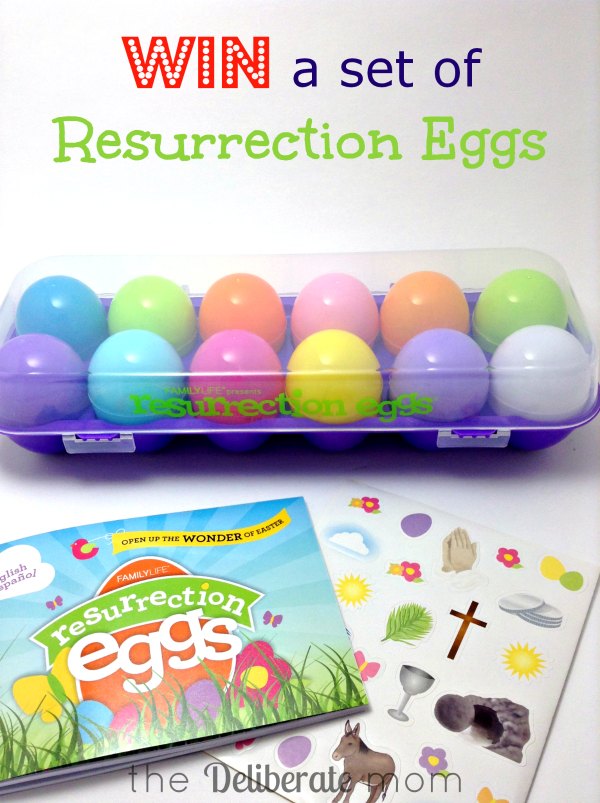 Enter to WIN a set of Resurrection Eggs!
This giveaway is open to Canadian and US residents who are at least 18 years old
By entering this giveaway, you verify that you understand and meet the prize eligibility requirements.
The giveaway ends on March 30th, 2014 at 11:59 p.m. MST. A winner will be drawn randomly on March 31st. The winner will be notified, by email, and will have 48 hours to claim the prize. If I do not receive a response from the winner within 48 hours, the prize will be forfeited and a new winner will be chosen.
Winner has 90 days to report non-fulfillment of prizes.
The Deliberate Mom has represented each sponsor with the expectation that they will fulfill their prize obligations; however, please note that The Deliberate Mom is not responsible for sponsors that do not fulfill their prize obligations. While The Deliberate Mom is not responsible, I will make every effort to assist the winner in obtaining their prize.
This was such a fabulous way to reinforce what we've taught her about Easter. We loved doing this activity and I can see us definitely incorporating Resurrection Eggs into our annual Easter celebrations. So tell me, what do you like most about Resurrection Eggs?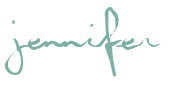 Disclosure
I was given products for the purpose of this review. I was not otherwise compensated. All opinions on this blog are my own. For more on my disclosure policy, please go
HERE
.
SHARE WITH OTHERS