Last week, I shared how I launched into my blog building journey by surveying my existing readers. This week, I want to share how I developed a plan for my blog.
Pretty much every person who is successful in business will assert that you need to develop a strategic plan. I learned about strategic planning while I was taking my Bachelor of Applied Human Service Administration Degree. A strategic plan often creates a solid foundation for a business.
In December, I decided to take this concept and apply it to my blog. So I created my own strategic plan.
Blog Plan
The elements in my plan are as follows:
My vision (one sentence elevator pitch about my blog)
Mission (the primary focal points of my blog)
Values (the values I wish to emphasize and uphold when writing articles for my blog)
Priorities
The strengths, weaknesses, opportunities, and threats for my blog (SWOT analysis)
Goals (short, mid and long-term goals)
Action plan (to achieve goals)
At the end of the plan, I have a space to document any milestones I met throughout the year, as well as a space to evaluate my plan at the year's end.
I find this document keeps me focused, organized, and purposeful when I budget time to work on my blog. Decision making is also easier, as I can base my decisions upon whether or not they will help me meet any of the goals which I have set for the year.
Strategic planning for your blog! Come get your FREE printable planning template! #blogging
Click To Tweet
Have you written a strategic plan for your blog? Today I'm sharing the template I created for my own strategic plan.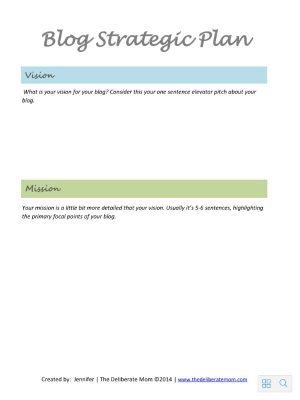 Feel free to download and use my 10 page template to develop a plan for your own blog. The download button is at the end of this post.
With some strategic planning, you can make your blog grow into what you've always dreamed it could be!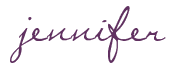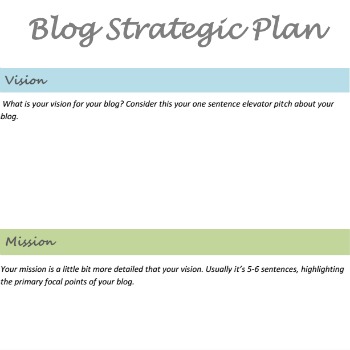 Blog Strategic Planning Package
Want to make your blog grow? Have you written a blog strategic plan yet? Download this printable and write your strategic plan today!
SHARE WITH OTHERS