I admit it… I love a good deal. Especially when it's a thrifty find.
A little while ago, my hubby and I were doing some thrift store shopping. I was on the mission to find some equipment for the "mud pie kitchen" that I've been wanting to set up for my daughter. I was scouring the racks of miscellaneous items when I found it… the find of the century… a Fisher Price digital camera.
There was no way to check if it worked so I made the $2.99 "investment" and bought it.
Once we got home, I cleaned the camera, added some rechargeable batteries and a SD memory card. Would you believe it?! The camera worked! From that minute on, my four-year-old has been snapping pictures non-stop. Pictures of the ceiling, plants, trees, her sister, the dog… even some candid photos of her mommy sitting on the toilet (which were quickly deleted I might add).
My husband and I have been enjoying the "surprise" of scrolling through the pictures on my daughter's camera. We laughed as we went through almost 200 photos of her rest time show, "Mr. Dressup". We were also stunned by some of the things she photographed… things we may think were insignificant but that were obviously of interest to her.
Which brings me to my exciting announcement… my daughter now has her own photo blog…
OR
My husband and I will be posting one of her snapshots daily. It is such a rare pleasure to see and experience the world through the eyes of a preschooler. This is a photo blog… so no lengthy posts, just one picture every day. Pop by and say hi if you have a chance. I'm sure your visit will delight and please my little girl!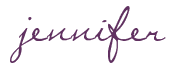 SHARE WITH OTHERS