This Week's Strategy
I'm willing to admit, I probably don't eat as many vegetables as I should. However, this is another positive side to pregnancy… an increased awareness of the amount of vegetables I should be eating and a commitment to increasing my intake.
I definitely need to eat more veggies, so here's my strategies for the week in order to increase the amount of veggies I eat every day.
Precut and bag 1 cup portions of vegetables for grab and bag snacks. I figure snap peas, cucumbers and carrots would be the easiest.
Eat a salad with dinner every day. We buy the prewashed organic mixed greens. While I'm precutting my snack bags I will also prepare the extras for the salads (i.e. tomato, cucumber, cheese wedges, celery).
This week I will buy and prepare some more "exotic" veggies (I'm thinking bok choy, artichokes, okra or kale).
I love noodle soup. This week I will cut and add at least 1 cup of veggies to my soup.
I need to make this positive change. If you have any further suggestions to help me eat more vegetables, please feel free to comment. I would like to know how you ensure you are eating enough vegetables every day. In the meantime, I would like to wish you a wonderful week.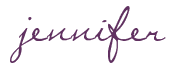 SHARE WITH OTHERS