It's June! Here in Alberta, we're full swing into summer. The temperatures are rising, people are flocking to lakes and beaches, and the days are long with the sun rising early and setting late.
I've rounded up some of our favourite picture books to carry us through June and/or the summer months. These books revolve around the themes of summer, the beach, rocks, and the night sky. Today, I thought I would share our list of June picture books with you!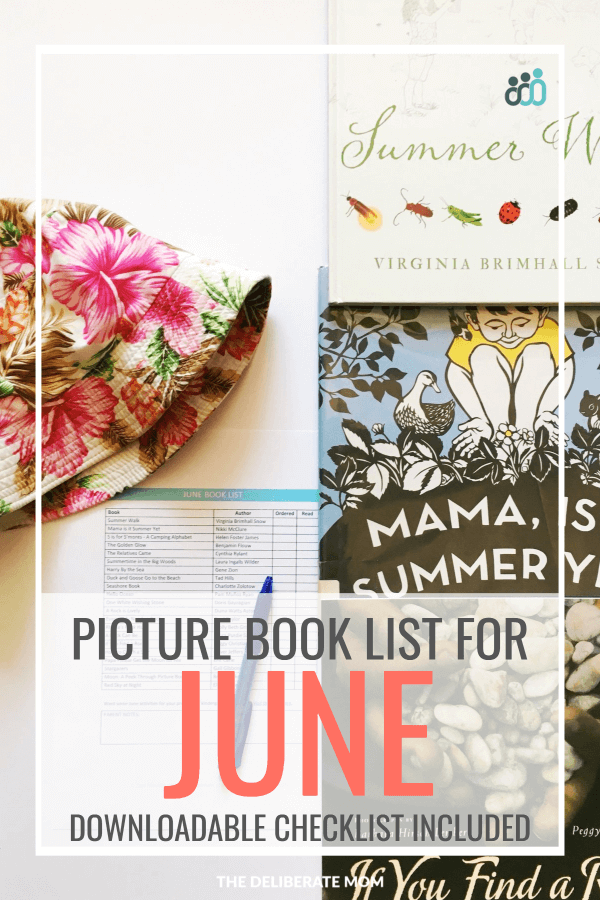 Whether you purchase these books from your local bookstore, or borrow them from the library, I've included a handy download at the end of this post for your convenience. Simply print out the list and check each book off as you buy / borrow and read them!
Check out this June picture book list + FREE download! #homeschool #books Click To Tweet
JUNE PICTURE BOOKS
(click the image of the book for more information)
Reading high quality children's books is a wonderful way to teach your children. Also, if you discover a book that your child enjoys, you could always extend the book by doing some literacy-based planning around the book.
Now that I've shared our June picture books list, do you have any favourite books that you're reading this month? I invite you to tell us all about them!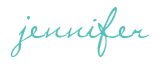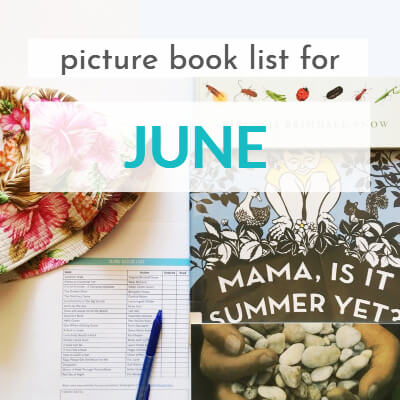 June Book List
Want a handy list of all of the books we've listed in this post? Simply click the download button and the complete list is yours.
SHARE WITH OTHERS