Yes. It's true. I hate musicals.
I'm sure there are other people like me in the world but I haven't encountered many people who don't like musicals.
I think my dislike of this form of entertainment started when I was young. I recall not especially enjoying The Wizard of Oz. I also recall getting restless during musical numbers in animated features. This ploy used to keep children engaged in the feature film did not work for me… in fact it was quite the opposite. When the musical number started that was the time for me to go pee, to get more snacks, or to watch other people in the theatre.
I find it really challenging to watch something where people break out into song, mid-sentence! It's not realistic. It's not enjoyable. It's annoying!
Who hates musicals? Jennifer does... and it's created some issues for her!
Click To Tweet
I HATE MUSICALS AND IT'S CREATED SOME ISSUES
My strong aversion to musicals has created some issues for me:
1- My husband absolutely loves The Fiddler on the Roof. I refuse to see it.
2- The fact that I haven't seen Hairspray, Grease, Mary Poppins and The Sound of Music has made me feel like a social pariah.
3- My husband and I were watching Buffy the Vampire Slayer on DVD; when we got to the musical episode I could not bear it. I turned it off just a couple minutes into the opening sequence.
When it came time to watch the next episode we were lost! The musical episode of Buffy apparently had a lot of important plot points. Was this enough for me to go back and watch the episode? No.
4- I would love to see Mamma Mia. I grew up listening to ABBA and I have fond memories of dancing to their records in my grandma's living room.
I doubt I will ever watch Mamma Mia… because it's a musical. Sad, I know, but I'm sure I couldn't get through the whole show.
5- I really want to go to New York but everyone seems to insist that you HAVE to see a Broadway show when you go to New York. Really? Does that have to be a prerequisite? If so, count me out!
Well, that's my confession for the day. If you love musicals, please don't hate me… I just don't enjoy it! But if you also hate musicals, please comment here… we could bond over the fact that we dislike the same thing!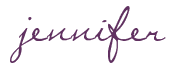 SHARE WITH OTHERS