Want to teach your child about Canada? Do you want them to learn about Ontario? Check out all of our fun and educational Ontario unit study activities!
ONTARIO UNIT STUDY
For social studies this year, we're studying Canada! I previously shared our month-long studies of various provinces including:
Since everyone's enjoying a behind-the-scenes glimpse at our month-long studies, I thought I would share our recent homeschool unit study about the province of Ontario. It was a month full of wonderful books and educational experiences!
This family did an Ontario unit study in their homeschool! Check out all of the fun and educational activities they did to learn about this beautiful province! #homeschool #canada #Ontario
Click To Tweet
OUR CURRICULUM
The bulk of our planning came from The Canadian Adventure Online Edition. I added some other elements to the curriculum, such as various read-aloud books and a related artist study.
ONTARIO READ-ALOUD BOOKS
As I've mentioned many times before, we start our day with Morning Time. This peaceful way of easing into our day is something I cherish. At this time, I read aloud from a variety of books. Since we were studying Ontario, I made sure that the books I chose were related to this province.
The read-aloud book we read was, The Mealworm Diaries by Anna Kerz. The book is set in Toronto, which is why I chose it as our read-aloud book. The Mealworm Diaries dealt with big issues such as grief, trauma, bullying, diversity, and inclusivity. My girls loved the book, even though there were some intense and deeply sad moments in the book.
A is for Algonquin Park: An Ontario Alphabet was another great book. This series has been a wonderful addition to our homeschool studies! There's a poem that weaves through every page of the book related to each letter of the alphabet, which is fabulous for young children with low attention spans. But there's also detailed information on each page as well. By reading this book, we end up learning so much about the province! We read 1-2 letters of the alphabet per day throughout the month.
Canada Close Up: Ontario was a great non-fiction book. We've enjoyed all the books in this series and it gives us additional information about the province. We read 1-2 chapters per week throughout the month.
VIDEOS
We watched many videos during the month. Most of the videos were provided by links through The Canadian Adventure Online Edition. The videos were beautiful and many times it felt like we were seeing and experiencing the sights of Ontario.
ARTIST STUDY
Every month we study an artist who pairs well with the province we're exploring. This month we studied Tom Thomson.
The Tom Thomson paintings that we studied were:
Northern Lights
Snow in the Woods

Portage, Ragged Lake
We discussed Tom Thomson's artwork in detail and my girls memorized the names of each piece of art.
We also read about him in the book, Scholastic Canadian Biographies: Canadian Artists.
ACTIVITIES
We did various activities throughout the month. The girls did map work about the province. They also worked on memorizing and recognizing:
Toronto – the capital of Ontario
Ottawa – the capital of Canada
The provincial flag
Provincial flower: Great White Trillium
The provincial bird: the Common Loon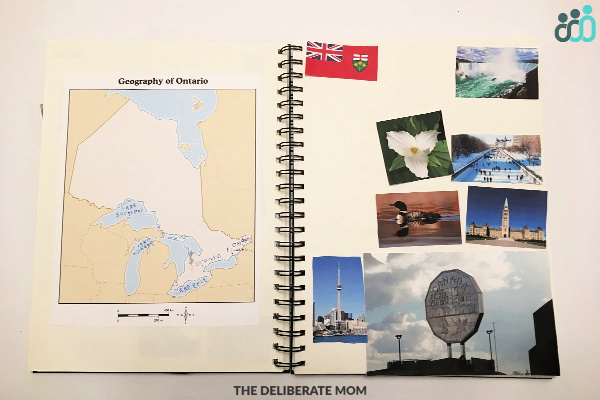 As usual, we wrapped up our study of the province with collages. I had gathered tourist guides and my girls cut out pictures that they felt depicted what they had learned about Ontario. It's always an enjoyable and educational activity.
Our month-long Ontario unit study was fabulous. We learned so much from the experience! I can't wait to study our next province… Manitoba!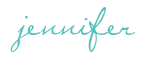 Psst – If you're curious about doing an in-depth study on Canada, I can't say enough good things about The Canadian Adventure Online Edition. Make sure to check it out!
SHARE WITH OTHERS