This has been a rough year. With the death of a friend and then the death of my grandma, I have been surrounded by grief.
However, with death comes an awareness of life. This beautiful gift of living, experiencing, and loving suddenly is something I don't take lightly. With that being said, when I saw that there is a #100happydays challenge circling through the social media sites, I decided to join in. Even on the roughest of days, there is always a happy moment. If I could capture some of them in a photograph I would have a visual reminder of all these happy blessings in my life.
However, there are moments I haven't been able to capture in a photograph… like belting out Scooter's version of Moves Like Jagger while driving with my girls in the car. Yes, I'm THAT mom who you see at a red light. I shake my shoulders and belt out the tunes. Moves Like Jagger is no exception… that tune gets me moving.
If video doesn't display, click HERE
Then there was the day that I decided to sit on the deck during my girls' rest time and I listened to the chorus of birds singing in the trees overhead. There were moments when I realized that someone had emptied the dishwasher or did the laundry. There was also a moment when someone had bought my family's entire Tim Horton's order while in the drive-thru (yes, this happens frequently to us). There were moments when I was caught off guard by the unbelievable beauty of spring and moments when I had recognized that prayers had been answered.
Fortunately, I have been able to capture some of these happy occurrences with a photograph. The goal is to photograph one happy moment every day for 100 days. I think this is a challenge I can take on. All of my moments can be found on Instagram. You can follow along HERE.
So without further ado, here are some of my happy moments since I started #100happydays two weeks ago.
If you were to look around at your days, where would you find the happy? Wherever your happy may be… enjoy it, savour it, and let it fill your heart with love.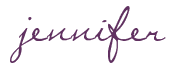 SHARE WITH OTHERS