How often do you evaluate your blog? Evaluating your blog is essential to its success. There are organizations which charge for blog evaluations but here are some free and simple ways to conduct your own evaluation.
When was the last time you evaluated your blog? #blogging #tips
Click To Tweet
Visual Appeal
Look at your blog with fresh eyes. Imagine you're seeing it for the first time. Ask yourself the following questions: What do you like? What do you want to fix? What stands out? What makes it unique? How easy is it to navigate? What makes you want to stick around?
After you've done your own assessment ask a trusted friend or family member for their opinion. Compare their feedback to your own.
Page Load Time
Page load time is so important! I won't go into detail about this again, but you can look at my post Make Your Blog Stand Out to get an idea as to how to evaluate the speed of your site. Don't lose readers because of a slow loading blog.
Bounce Rate
Bounce rate is a huge indicator as to how your readers are interacting with your content. Essentially, if you have a high bounce rate, that means your readers click your content and then quickly leave. Your bounce rate can be easily reviewed through a variety of websites. My personal favourites are: Google Analytics and Alexa.
Navigational Tools
As I mentioned previously, you want your readers to stick around.
How easy is it for readers to browse through your blog? Ideally, you want your readers to find treasures around every nook and cranny. You want them to browse and find surprises in multiple places. The longer they stick around, the lower your bounce rate.
Some great navigational tools for your blog include:
Clearly defined pages with related content on each. You can look at my Blogging, Parenting, and Faith pages as an example.
Have a search bar at the top of every page.
Have a related links widget below each post.
Several posts should be easily seen on your main page. Rather than having 3 or 4 full posts on the main page, consider having snippets of 7 or 8 posts). This increases your click rate and also helps with the load time of your home page.
Include a popular posts widget in your sidebar.
There should be a clear "Previous" and "Next" or "Older Post" and "Newer Post" button at the bottom of each posting.
Most of your blog postings should have content that links to another post on your blog.
Interaction
How often do people visit and comment on your blog? This can be a key tool in evaluating your blog and a means to assess the content you provide. If visits, shares, and comments are low, then perhaps something needs to change.
With that being said, it's important to be patient. I remember when I first started blogging, I expected to hit publish and have a mail box full of comments. Boy was I wrong! It takes time to build readership, so be patient with yourself. Do you want some tips about commenting? Check out my post, How to Kill the Conversation on Your Blog.
An Outside Opinion
Sometimes it's hard to look at your blog with a discerning or critical eye. You may also be hesitant to enlist the assistance of friends or family to evaluate your blog.
I recently used the services of Peek User Testing. It's a FREE service where you are given a 5 minute video of someone viewing your website. Their feedback with you is shared on the video "live" as they are experiencing your website for the first time. You can obtain feedback up to 3 times a month.
Remember, this is a brief evaluation and the person who reviews your blog may not normally be interested in your content… so some bias may be reflected in the nature of their feedback.
What tools do you use to evaluate your blog? Please comment below and then share this post with your blogging communities.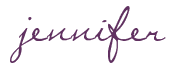 SHARE WITH OTHERS