Have you ever landed on a website and couldn't get away fast enough? What about a when you land on a website and just can't get away because everything is so appealing?
First impressions count. Here are some tips on how to make your blog stand out from the rest.
Here are some great tips on how to make YOUR blog stand out! #blogging #tips
Click To Tweet
Blog name and description
If you haven't selected a name for your blog or you're planning to rename your blog, make sure its name is clear and easy to recall.
The description should be simple. Who are you and what is your blog about? If you need help figuring this out, maybe you need to work on a strategic plan for your blog. Check out this post HERE for more information.
Page load time
You need the opportunity to make that first impression count! Readers won't stick around if it takes a minute for your blog to load. I use Pingdom to test my page speed. They offer unlimited and FREE page speed tests on their website. Not convinced page load time is important? According the Akamai study published in 2009:
"47% of people expect webpages to load in less than 2 seconds and 40% of consumers will wait no more than 3 seconds for a web page to render before abandoning the site." 
Obviously web stores are different than blogs but this study shows how impatient we are… so make sure your website loads fast!
Bonus tip: Sometimes an outdated widget will completely slow down your blog. Remove anything that is not working. Regular monitoring of your page speed will help you keep on top of potential issues.
You
As nice as a blog logo is, a smiling face to associate the blog with is integral. Even if you hate to have your picture taken, this is key to a reader's first impression of your site! Most people want to see the face behind the blog… it makes it more personal.
Bonus tip: Have the exact same profile picture on all of your social media sites. You want people to be able to easily identify you.
If your blog doesn't have a logo, you should consider getting one. By pairing your logo with a consistent profile picture, you are building a strong, personable, and consistent impression of your blog.

Clean design
A clean, uncluttered blog is essential. Your visitors should be able to find your search bar and additional pages easily.Be intentional about your design. If you're using a template, spend time customizing your fonts and colours. Design a header with a pictures. Make it appealing and keep it simple.
If you participate in blog hops or monetization programs, consider placing the buttons for those on a page of their own rather than cluttering your sidebar.
Advertising
Speaking of clean design, consider how many ads you'll have on your site. Lots of ads doesn't necessarily mean more payout. I used to have 8 – 125 x 125 ads on my site. I didn't receive any money from them. I dropped the eight smaller ads and placed 3 higher paying 300 x 250 ads. I have received regular payouts from the three ads. I also run advertisements along the bottom of every posting but those only appear on the post's page, not on the home page.
Something to note, too much "above the fold" advertising will be penalized by Google and can affect where your blog shows up in search results. If you're not sure of what "above the fold is" you can use this nifty little tool HERE.
I personally find an ad-heavy site is often too distracting to read.
Pictures
Give your readers a snazzy headline picture for each post. If possible, include pictures throughout the post.
Warning: pictures should be of good quality. Most readers don't like fuzzy, out-of-focus, and/or poorly lit pictures.
404 Page
What does your 404 page look like? Many big companies have been jazzing up their 404 pages as an additional way to advertise and build relationships with their customers/readers. Why not do so too?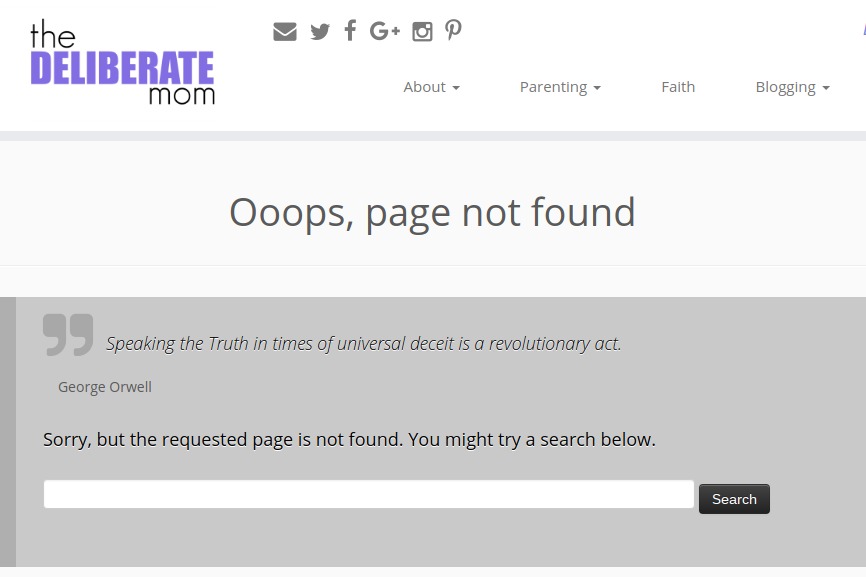 Here's a Blogger tutorial on how to customize your Blogger 404 page.
Here's a WordPress Tutorial on how to customize your WordPress 404 Page.
Music
Don't have it. If you want a song on a post, include it in a player or video that the reader has to click on in order for it to play.
Content
Content is king! We hear it all the time. Think about the content you write and make your postings count. Also, make sure to highlight your more popular content (i.e. on a rotating header or in your sidebar).
Be authentic
You are one of a kind. Your story is yours alone. Your blog is a unique reflection of you. Don't try to emulate the big blogger that "made it"… be yourself. Your commitment to authenticity will be rewarded.
Now it's your turn. What do you think makes a blog stand out? Feel free to comment below and then share this post with your blogging communities!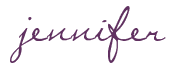 SHARE WITH OTHERS