What's going on in my world… the little (mundane) details, the passing thoughts, and the revelations? Here are some reflections on my body, mind, and soul (and everything else).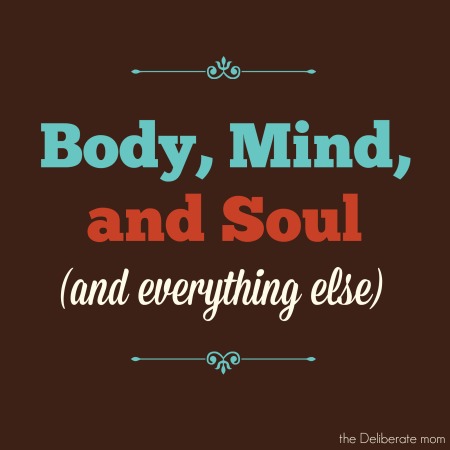 Body
The exercise bike
As I have already shared on several social media channels, I've been enjoying my recumbent exercise bike. I sit on that thing and pedal like a mad woman. I love it because I can watch TV, read, (or even snack) while exercising. I find it really challenging to achieve the cardio component of my exercise routine during the winter months; the bike should help with that. *Sighs* Did I have to mention winter?!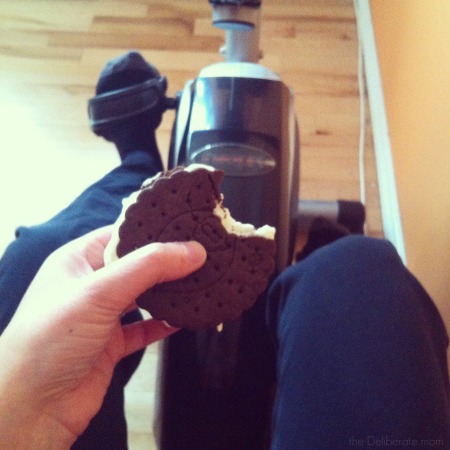 Yoga
Oh yoga, how I miss you. I used to do a lot of yoga. However, we've been on a really strict budget and have been trying to cut expenses. One of the first things I cut was my fitness membership and yoga passes. I keep telling myself I can always do a yoga video at home… but do I? No.
However, last week I put on a kids yoga DVD for my oldest daughter. I decided to join in and ended up really enjoying myself. I might try to do this more often. I really need some motivation here and so far, this is the only thing that has worked. I do miss the yoga studio though.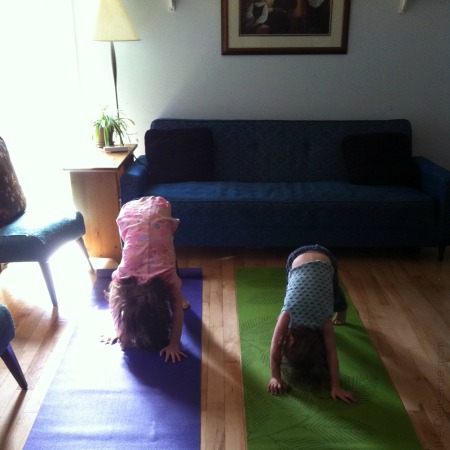 Mind
Homeschooling
I've been thinking a lot about homeschooling lately. I think we've fallen into a good groove and a nice schedule. If I can keep the routine similar to what we've been doing, it will be a wonderful year! It's a lot of work and planning on my part, but so far our homeschool days have been absolutely wonderful.
I've also been thinking about how I approach teaching my daughter. The thing I struggle with most is letting go of the "mindset" that I have to know it before I can teach it! Some of the best activities and projects come from moments when my daughter and I were partners in learning. This is going to take some work for me.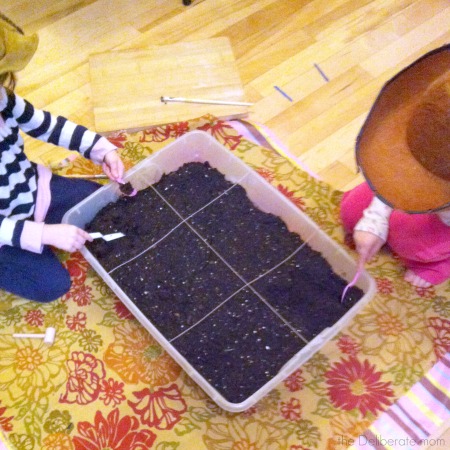 Soul
A New Bible Study
I'm super excited because starting next week, my church is participating in a church-wide study of The Story. The Story is essentially The Bible, broken up into 31 chapters. Components have been summarized so that it reads more like a novel. I purchased a copy for me, the children's version for my oldest daughter, and the preschool picture book version for my 3-year-old.
I'm delighted that I will be "learning" the Bible for the next 31 weeks from front to back! Moreover, I'll be incorporating The Story into our homeschooling. I can't tell you how excited I am about this! I think the next 31 weeks are going to be amazing!
Healing
I've been praying for healing lately. My oldest daughter has her dairy allergy challenge test on the 25th of this month. I can't imagine life without Epi-Pens and worries about accidentally poisoning her… yet here we are, just weeks away from that being a reality. If you're the praying type, then please, I ask you to join me in prayer for complete healing of her anaphylaxis dairy allergy.
Everything Else
The Deliberate Mom Turns Four
Obviously, The Deliberate Mom's "Blirthday" has been on my mind. Over four years ago I hit the publish button for the first time. What a journey it has been! If you haven't read about the history of The Deliberate Mom or entered my giveaway for one of three prizes (one of which includes a $40 PayPal gift card, you can do so HERE). If you haven't yet linked up your blog to my Blirthday Bash post (with more prizes up for grabs) you can do so HERE.
The Blirthday Bash has been wonderful to watch unfold… to see all your beautiful faces in one spot just fills my heart with such joy. Thank you to everyone who has joined in and made this such a fun celebration.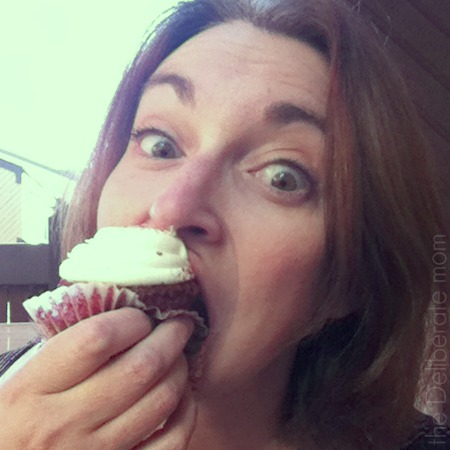 Autumn
I love the leaf falling, pumpkin spice latte drinking, sweater-wearing, crisp air breathing, boot toting, hat wearing, calm and stillness of autumn. This is my favourite season. Fall, to me, is what the New Year is to so many others… a time of reflection, goal setting, planning, and productivity.
Unfortunately, autumn also means saying goodbye to the lake for another season. I'm going to miss our tranquil jaunts out there on the weekends.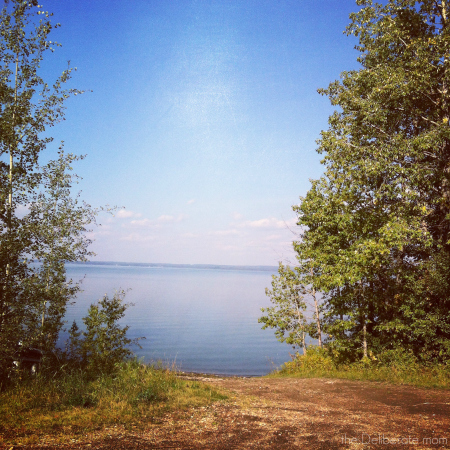 Songza
I listen to music in spurts. I can function for weeks in silence and then all of a sudden I feel a constant need to have music on! I've recently returned to my love of Songza. My favourite playlists currently include;
Internships Work/Study Sounds (for writing and blogging)
Songs to Raise Your Kids To (playing and hanging out with the kids)
Essential Jazz (baking and cleaning)
Fall Asleep (relaxing)
How's your body, mind, and soul (and everything else)? If you ever want to join me in this blogging series, please do (just make sure to let me know, so I can read your musings as well).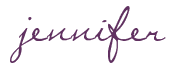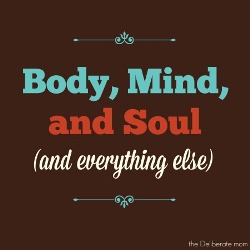 <div align="center"><a href="https://thedeliberatemom.com" title="The Deliberate Mom - Body, Mind, and Soul" target="_blank"><img src="https://thedeliberatemom.com/wp-content/uploads/2014/09/body-mind-soul-and-everything-else-badge.jpg" alt="The Deliberate Mom - Body, Mind, and Soul" style="border:none;" /></a></div>
SHARE WITH OTHERS