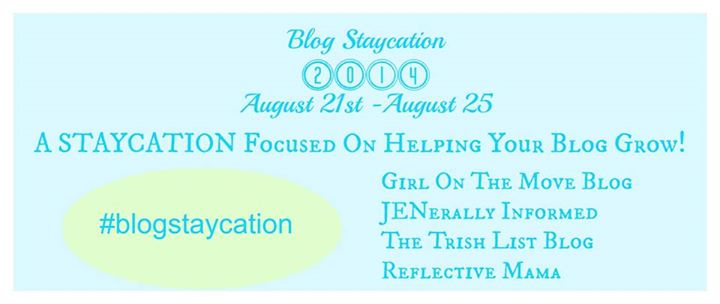 How many times have you sat down in front of your computer and felt overwhelmed by your blogging to do list? Themes and templates to clean up, sponsors to contact, comments to reply to, emails to answer, and the list just goes on and on. It can be a little overwhelming.
I recently heard about a Blog Staycation opportunity and immediately signed up for it.
This awesome event was hosted by:
Julie – Girl on the Move
Jen – JENerally Informed
Trish – The Trish List Blog
Farrah – Reflective Mama
These four ladies prepared several days of chats, informative posts, motivation, and encouragement. Seriously, they need a round of applause!
I participated fully with the exception of missing the final Twitter chat. I must say these ladies were organized and kept us engaged! I learned so much and made some great new blogging friends.
To make my staycation successful, I also did the following:
1- I made a list of what I wanted to accomplish
2- I made an itinerary as to what I would tackle and on which days
3- I made an itinerary for my kids to keep them engaged and busy (i.e. brought the train set out, new colouring books, new reading books, tea party, and they watched Frozen for the 100th time)
4- I prepared all our meals (and snacks) ahead of time so that my "chores" would be minimal during the staycation
So what did I accomplish on my Blog Staycation? Well, I hunkered down with my mommy snacks and went to work….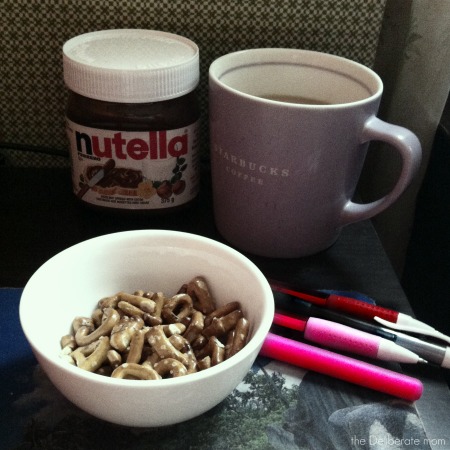 * Cleaned up the font display issues on my theme
* Wrote and scheduled 6 posts
* Wrote drafts of 11 other posts
* Changed the way the menu galleries display on all of my pages – check out my PARENTING page as an example
* Made a rough editorial calendar up to and including the beginning of January
* Made a detailed/complete editorial calendar for the months of September and October
* Made lead-in graphics for my Guest Posting page and my Kid's Activity page
* I made some co-host arrangements for the SHINE Blog Hop
I would say that was a success! I'm super excited because my blogging "workload" will now be lighter in September… which is great since we'll be back into homeschooling.
I would definitely do a Blog Staycation again and I'm hoping this will become an annual event. Have you ever participated in something like this? How do you stay on top of your blogging to do list?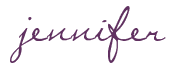 SHARE WITH OTHERS