Have you ever considered a 4-day homeschool week?
Over the past few years, I've experimented with a number of homeschool schedules. After some trial and error, I have completely embraced a year-round, Sabbath week, 4-day homeschool calendar. This means that we:
homeschool year-round (even in the summer)
we have every 7th week off
we take one day off per week
I want to specifically highlight the tremendous benefits of a 4-day homeschool week.
Considering a 4-day week homeschool week?! This article features the benefits of following a schedule such as this! #homeschooling #homeschoolschedule
Click To Tweet
As I mentioned previously, there are some fabulous benefits to having a 4-day homeschool week. Here are a few of the main advantages of this type of schedule.
A break in the middle of the week
I love that we can have a break in our week to rest and recharge. If our commitments for the week are minimal, we take our day off on Wednesdays. I love schooling for 2 days, taking a day off, schooling for two more days, and then resting for the weekend.
A day for appointments
The day off during the week gives us a flex day for dental and medical appointments.
Long weekends
Sometimes I switch our day off to fall on a Monday or a Friday. This gives us a long weekend and is especially helpful if we're planning a small getaway. It's also nice to piggyback our day off on an already scheduled long weekend, so that we can have an extra-long weekendt!
Catch up on chores
The extra day in the week is a wonderful way to catch up on chores or errands that may otherwise be pushed aside because we're so busy with homeschooling. We may get the groceries, declutter a closet, or deep-clean the playroom on our scheduled day off.
Field trips
The 4-day homeschool week is also beneficial in providing us the time needed to go on special field trips and outings.
Planning
By having a 4-day homeschool week, I have less curriculum to plan for on a weekly basis. Also, if it's necessary, I can use the extra day to gather materials and prep homeschooling lessons.
I will sometimes use the day off to do homeschool planning for upcoming weeks.
Self-care for the homeschool parent
Self-care is important for every parent, especially the homeschooler. A day off during the week gives the homeschool parent a day in their schedule to take care of themselves.
For example, every second week, I drop off my girls at their grandparents' house and I meet up with a group of ladies from my church for Bible study. This break in my schedule nourishes my mind and soul.
Have you tried a 4-day homeschool week?
As you can see, there are many benefits to having a 4-day homeschool week. This type of schedule gives ample opportunity to catch up on work, to rest, and plan.
So what about you? Have you tried a 4-day homeschool week?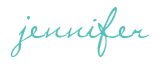 SHARE WITH OTHERS