My hubby left the house with the kids and I was stunned. I had two-and-a-half hours to myself and I had no idea what I wanted to do with my time! It took a lot of deliberation before I decided on a shower, popcorn, wine, and a chick flick.
After having this opportunity to refresh and recharge, I realized how critical self-care is to my well-being! Not only did I feel great, but the next day I was happy and more patient with my children.
The thing that gets me is how do I make time for myself… especially since I often feel like I have no time?!
I decided to mull this over and pour my thoughts onto paper. I want to have a treasure trove of ideas to reset and recharge my mommy batteries.
Calling all #moms - How to make time for yourself (even when it feels like you have no time)!
Click To Tweet
How to make time to recharge.
stay up a bit later
lock yourself in the bathroom for a few minutes
book a babysitter
ask a friend to watch the kids for an hour (offer to do the same for her)
ask your spouse to watch the kids
let the kids watch a half-hour educational video
How to recharge.
This is the fun part! Self-care is vital but as I shared before, when given the opportunity, I didn't know what to do with my unexpected alone-time. I decided that the best way to combat this, was to have a list of ideas that I could reference when I have time for myself!
I divided my list into time segments of 5 minutes, 15 minutes, 30 minutes, and 1+ hours! Every minute counts right?
Here are some activities to recharge your mama batteries.
5 minutes
deep breaths
pray
meditate on scripture
a few simple stretches (I like downward dog into child's pose)
step outside and sit in silence – deeply breathe in the fresh air
pop in your headphones and listen to a favourite song
get dressed / put on some makeup
doodle
light a candle and watch it flicker
15 minutes
set a timer and take a power nap
read
go for a brisk walk
take a quick shower
paint your toenails
peruse a magazine
make and sip a cup of tea
daydream
color a picture
work on a crossword puzzle, word search, sudoku, etc.
write in a journal
look through a childhood photo album
30 minutes
exercise
go for a leisurely stroll
watch a half hour show
take a hot bath (make an event of it and light some candles too)
knit, crochet, or sew
write a letter to a friend
1 hour (or more)
watch a short documentary or a movie
hang out in a coffee shop with your favourite book
browse through your community library
attend a Bible study or a church service
get your hair done
go to an art gallery
visit the museum
treat yourself to some ice cream
go for a swim
meet a friend at a restaurant
Don't forget this.
The most important factor to make time for yourself is to make self-care a priority! Moms are often burdened by doubts and guilt. We think we have to be "on" 24/7 – but no one functions like this.
Here's how to make caring for yourself a priority.
Plan it. Decide what you want to do, when you're going to do it, and make all the necessary arrangements. Write this time on your calendar and schedule it into your phone!
Don't waste it. You have this time for you! Don't clean the house because you feel like that's what you should do (unless you love cleaning – then go for it)! Avoid frittering away your time on social media or attend an activity that will be an emotional drain. Be intentional with your time and do what will make you feel best with the precious time you have.
Savor this time. Enjoy your self-care time. Keep your mind in the moment and make the most of this occasion!
Make space. If you still feel like you can't make any time for yourself, then maybe it's time to shave some activities off of your schedule. Make the time to take care of you. You're worth it!
It's your turn!
So now it's your turn. What do you do to rest and rejuvenate yourself? Do you regularly make time for yourself? How do you nurture the weary mama within you?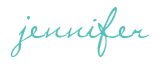 P.S. This post was inspired after I did my first-ever Facebook Live video. If you haven't seen the video, you can check it out on my Facebook page.
SHARE WITH OTHERS