Summer is almost here! Warmer days, more sunshine, and flowers make this a season worth savouring.
In Alberta, our summer lasts four months (if we're fortunate enough). I don't want to waste one second of our sunshine, so I try to have a plan for the summer. I like to be as organized and prepared as I can for the hot summer days!
From activities, to recipes, to bug spray… look no further! I'm sharing all the tips and tricks to get the most out of your summer.
Are you ready for this heat wave?! Let's go!
The summer goes by too quickly! Get prepared and make the most of the season with this list!
Click To Tweet
FOOD
1- I don't like cooking during the summer months, so I often take some time to assemble a list of my favourite oven-free menu items. Some of my favourites include "make your own salad", bacon and tomato sandwiches, cucumber sandwiches, and smoothies!
2- Inspect your BBQ, blender, popsicle makers, and any other food prep items. If anything needs to be repaired or replaced, do so as soon as possible.
3- Plan batch cooking and baking for the cold, rainy days! Also use the rainy days to assemble some freezer meals that can be warmed up in the microwave on warm days.
CLOTHING
1- Dig your summer clothes out of storage and wash everything.
2- Stash away your fall and winter clothing (if you haven't already done so)!
3- Purchase summer clothing items which no longer fit or are in bad repair.
HEALTH
1- With all the mosquito-borne illnesses, make sure you're stocked up on mosquito repellent. This post shares many tips on how to keep the mosquitoes away (and also features a natural mosquito repellent recipe)!
2- Check all your sunscreens to make sure they haven't expired. Make sure you purchase the safest sunscreen for your family. EWG releases a safe sunscreen list annually, but you can always use their website to search the safety rating of your current sunscreen.
3- Make sure your family's water bottles are in good repair.
4- Check that everyone has an adequate sunhat. Avoid ball caps if possible (because they don't cover enough of the face and leave the ears exposed).
WHAT TO DO
1- Spend some time researching what you want to do with your children this summer. Make a list of activities, trips, etc. If you need some ideas, check out my list of free activities that are family-friendly!
2- Record festivals, special events, and free activities on your calendar so you don't miss out on fun outings in your community.
3- If you're hoping to take a summer vacation, itemize what needs to be done… and when.
4- Stock up on summer fun essentials such as:
water blasters
bubbles
sidewalk chalk
skipping ropes
marbles
hula hoops
BACKYARD
1- Prep your backyard for summer fun. My article Backyard Playspaces for Children to Love has many fun and exciting yard ideas!
2- If you haven't planned (or planted) your garden yet, then make sure to start as soon as possible, especially if your gardening season is short.
3- Make sure your garden hose and tools are in good repair.
Do you need some more summer tips, recipes, ideas, or suggestions? I have a whole Pinterest board dedicated to everything summer! Follow it here for frequent updates!
The summer can feel short. Don't let the season fly past you! I'm certain that with some preparation and planning, this can be your best summer yet!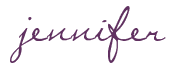 Liked this post? I invite you to pin it!
SHARE WITH OTHERS