So, you need to teach math to your children. Natural learning is my favourite way to teach. The world is rich with everyday learning opportunities, we just have to look for them!
Math is a wonderful curriculum that's embedded into every day life. I love finding activities to do with my children which teach math (without me really having to teach it)!
Here are some ways that I include math naturally in our homeschool days.
How to teach math (without really teaching it)! #homeschool #handsonlearning
Click To Tweet
BAKING
Any sort of baking activity is rich with mathematical problems and equations. You can explore measurements, temperature, and fractions in great depth simply by making a recipe together.
You can:
Let your child read the recipe and do all the measurements themselves.
Challenge them by doubling the recipe. Get them to figure out the conversions.
Discuss temperatures and conversions (i.e. convert the oven temperature for baking from °F to °C)
SHOPPING
Shopping allows children plenty of hands-on mathematical experiences. Here are some ways you can include math in your next shopping trip.
Give your child a list and a "budget". Encourage them to buy everything on the list under the assigned budget.
Younger children can count items as they are placed in the shopping basket (i.e. 4 cans of soup).
Have them convert weight (i.e. 2 lbs of beef is how many kg).
Have them weigh fruits and vegetables in the produce section of the store.
Have them figure out the better deal by comparing cost of the products to amount of product in each package.
READING
There are some great books that include math concepts in the story. Here are a few to investigate:
Feast for 10 – a great counting book
Changes, Changes – building and construction using unit blocks
The Story of Clocks and Calendars – interesting non-fiction exploration of time
Tiger Math: Learning to Graph from a Baby Tiger – a story about a baby Tiger at the Denver Zoo (introduces graphing)


FINANCES
From a young age, you can include your child in financial activities. Here are some ideas to try:
Have your child sort coins.
Count coins to be rolled.
Teach them how to balance their "check book".
If they're saving up for something special, draw a chart and have them document every time they place money towards their desired item.
BUILDING
Woodworking relies on accuracy and measurement. Simple woodworking projects are a wonderful way to get your children to use rulers and practice estimating (i.e. how much wood they'll need for a building project).
Here are a few woodworking activities your children can try:
PLAYING GAMES
Almost every board game has some mathematical aspect to it… from counting, to estimating, to predicting, games are a wonderful way to teach math concepts. While some games may be more subtle in the mathematical lessons, some are overt. Here are some fabulous math games:
The card game, WAR
Money Bags (my oldest daughter LOVES this game)
Cribbage
As you can see, it's easy to incorporate math into everyday, practical life experiences. Even if you have a child who resists math, many of these activities are irresistible! Give it a try! You might be surprised at how eager your child is to do their math!
REFLECT
How do you include math in your child's everyday activities? I invite you to comment below and then share this article with your homeschool communities.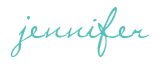 SHARE WITH OTHERS