Do you have a small backyard? Do you wish you could have a nice play space for your children but your small yard prevents you from having one? Here are 12 ways to get more from your small backyard and make your small yard more kid-friendly.
One of the biggest challenges we faced as townhouse dwellers was making the backyard a fun playspace for our daughter. We have a decent sized backyard for a townhouse but with a space of eleven feet by thirty feet, we needed to be creative with making our outdoor area an enjoyable space for the whole family.
The beauty of a small space is that you can't rely on the big swing set or playhouse to make the yard "child friendly". We were forced to get creative with our outside play space. Here's a few things we've incorporated into our backyard to make it an appealing and inspiring place.
Make an awesome playspace for your kids (even if your backyard is small)!
Click To Tweet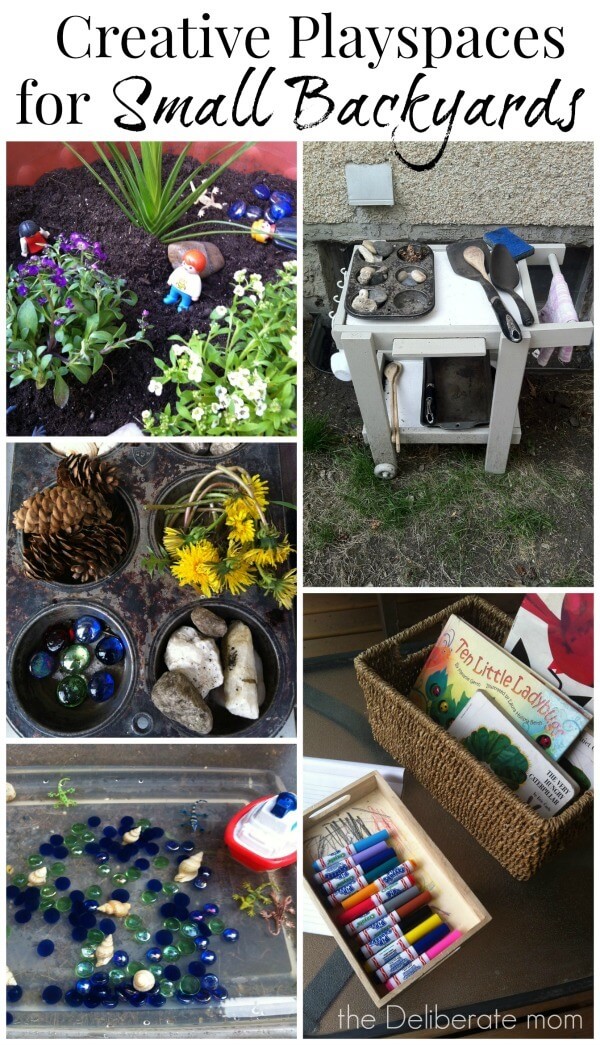 A Mud Pie Kitchen for Your Small Backyard
As you all know, I finally created the mud pie kitchen that I had been dreaming about for months.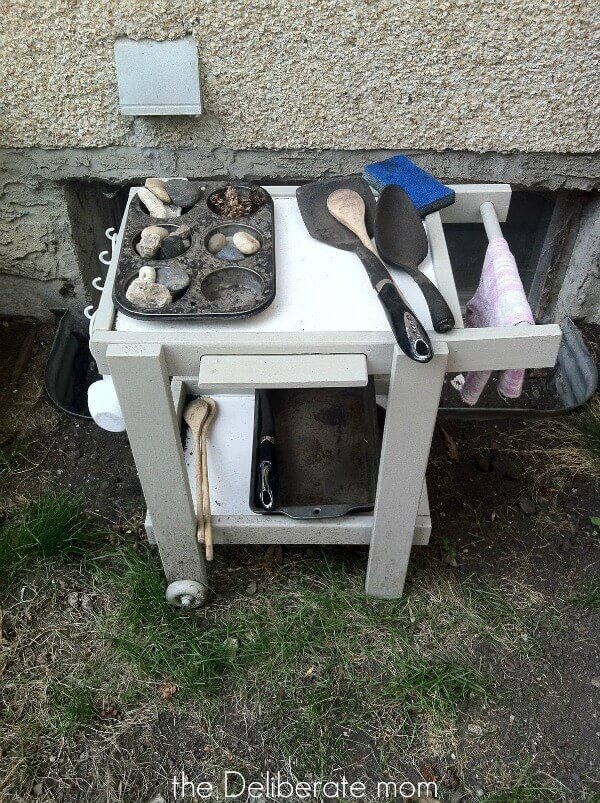 The Balance Beam
My husband made this great little six foot long balance beam for my daughter. She loves balancing on it and flicking the doorstops with her feet (they are mounted halfway across the beam).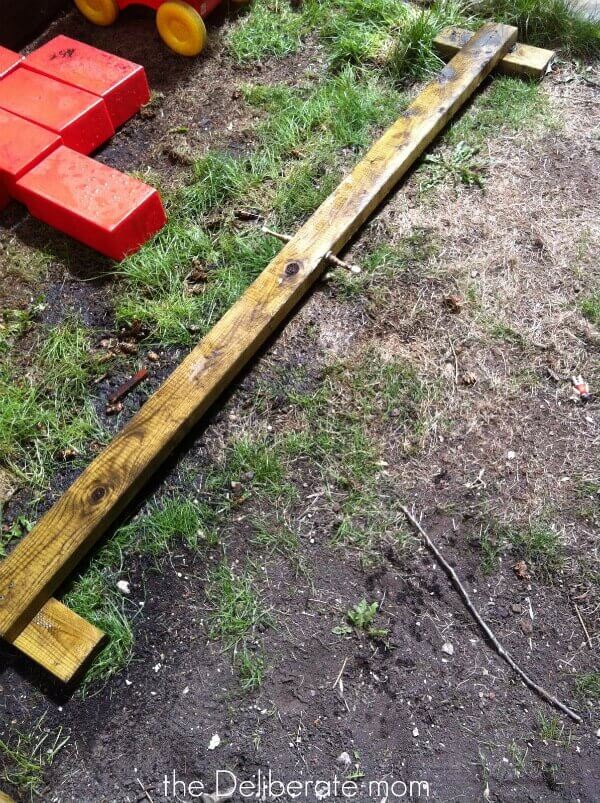 A Play Garden in Your Small Backyard
Our daughter has her own "garden" to play in. It's simply a planter with a few plants, rocks, toy people and lizards. It's a great little space for a child to use their imagination.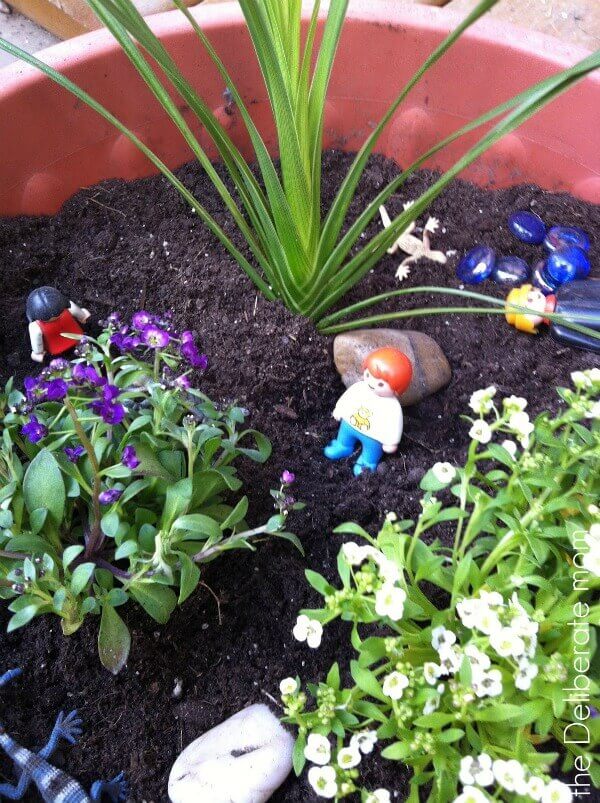 The Easel
The great outdoors is the perfect place to be inspired and to create. We have a double sided easel in our backyard. My daughter usually draws on the chalkboard side. We placed the easel under the patio overhang so that the drawing implements could left outside without being damaged.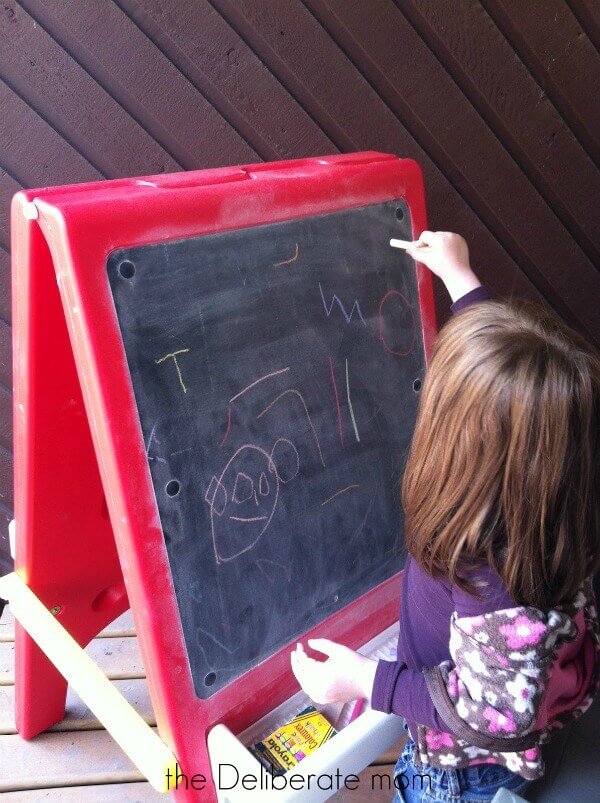 A Basket of Books
We also leave a basket of nature books outside year round. These too are kept under the patio overhang. We rotate the books seasonally and my daughter can often be seen curled up in a chair, reading one of her books.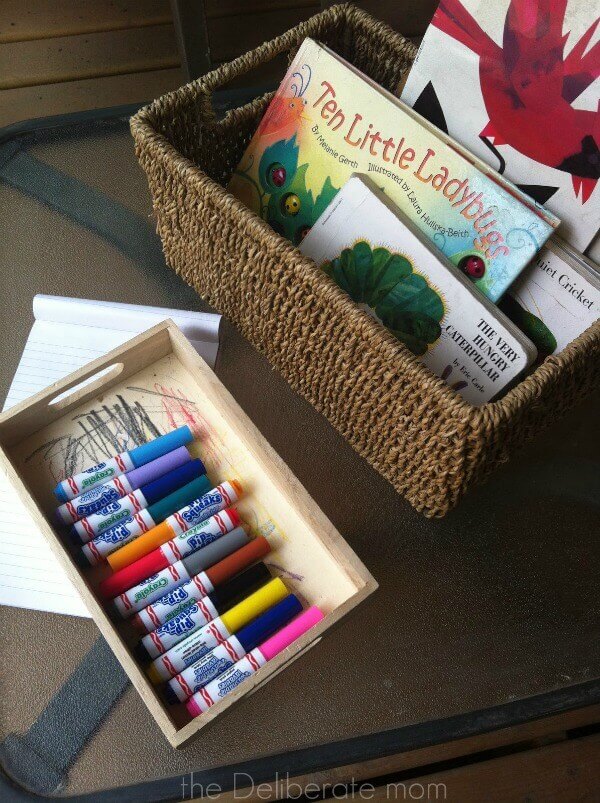 A Water Table
Water play is such a great part of playing outside. Every day we fill a large Rubbermaid bin with water and add various elements to make it interesting (i.e. boats and waterwheels; bubbles, cloths and dishes; coloured ice cubes; coloured glass pebbles and toy geckos, etc.).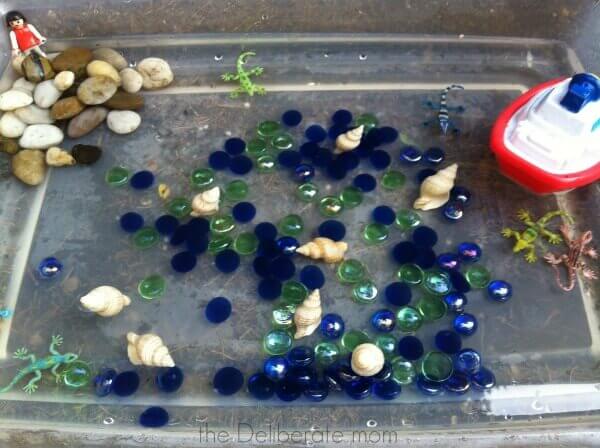 Blocks
I love this set of blocks. They were a great find at a thrift store (the whole set for $14)! My daughter has made chairs, tables, a stage, an airplane, a desk and beds out of her blocks.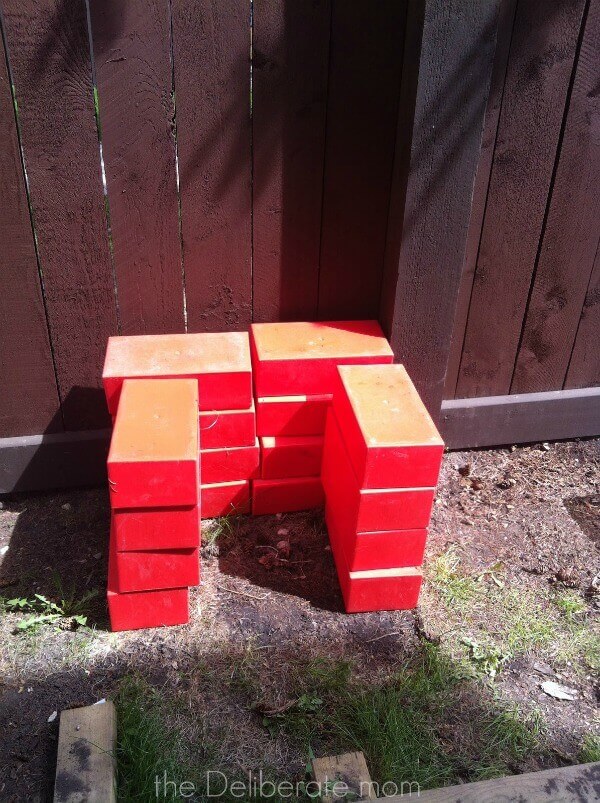 Movable Pieces
Our backyard is full of things that my daughter can maneuver and utilize in her play. Pine cones, rocks, sticks, shells and dirt are abundant and are the cornerstone to many outdoor play activities.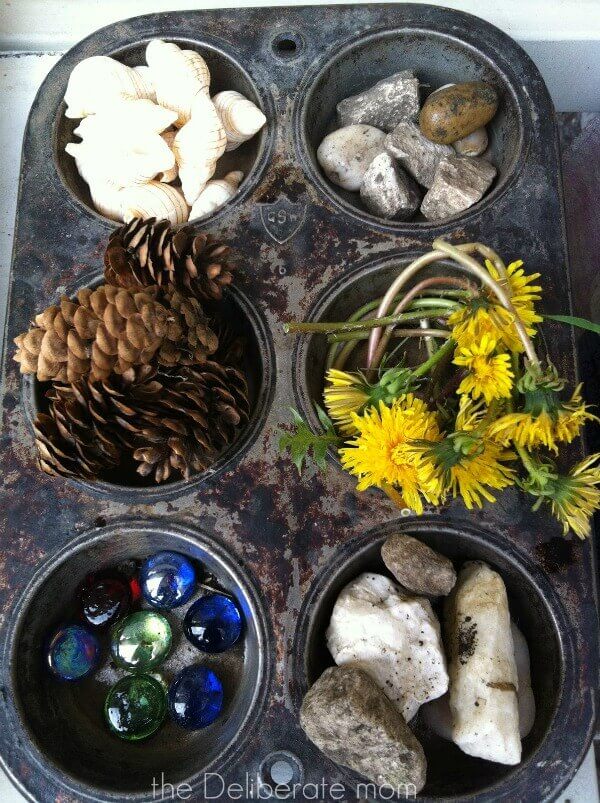 Dirt
This year we took a break from gardening and left the plot of dirt for my daughter to explore. It's been an amazing space full of ants, spiders, beetles, centipedes and worms. We also have magnifying glasses and clear plastic containers to encourage scientific exploration.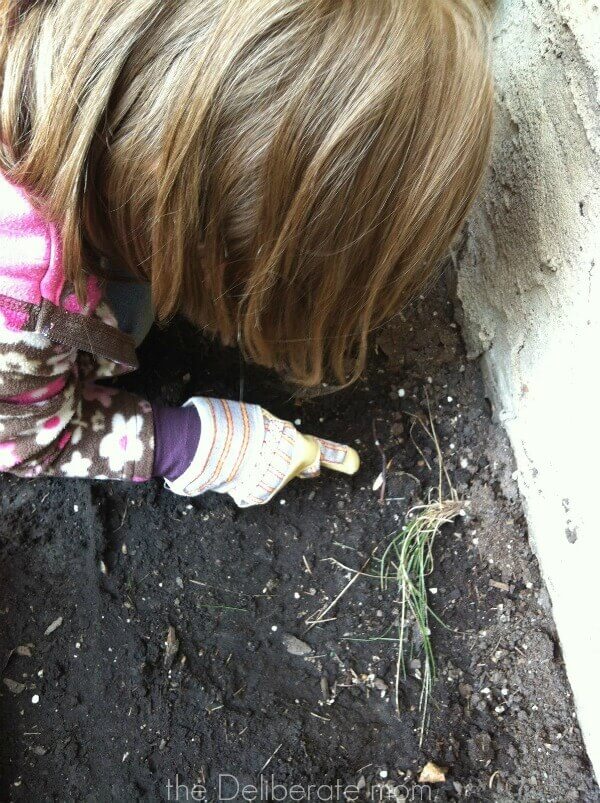 Functional "Tools"
We make sure that there are various "tools" so that my daughter can help maintain her outdoor play space; a child-sized shovel in the winter; a broom, watering cans, and gardening shovels for the summer, etc.).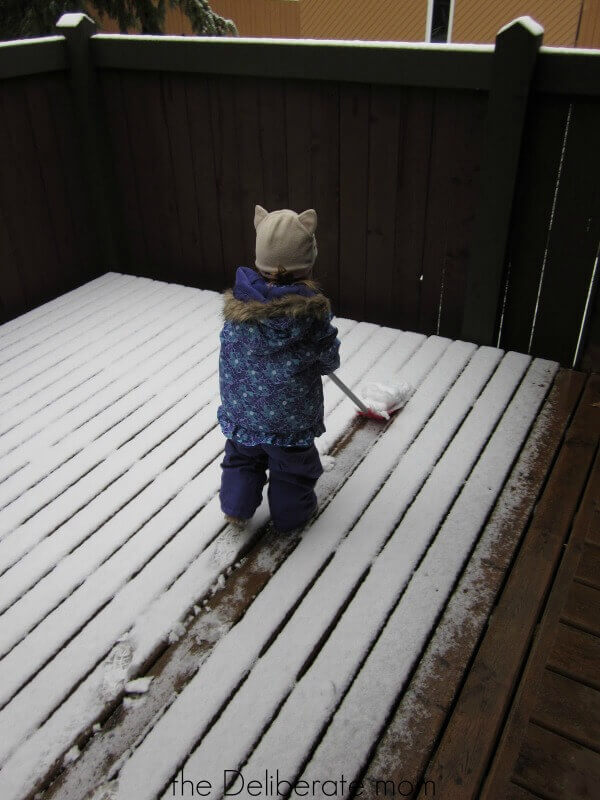 A Container of Bubbles
Don't forget the ultimate outdoor activity for children. Bubbles! We make sure the bubble container is always full (and available year-round).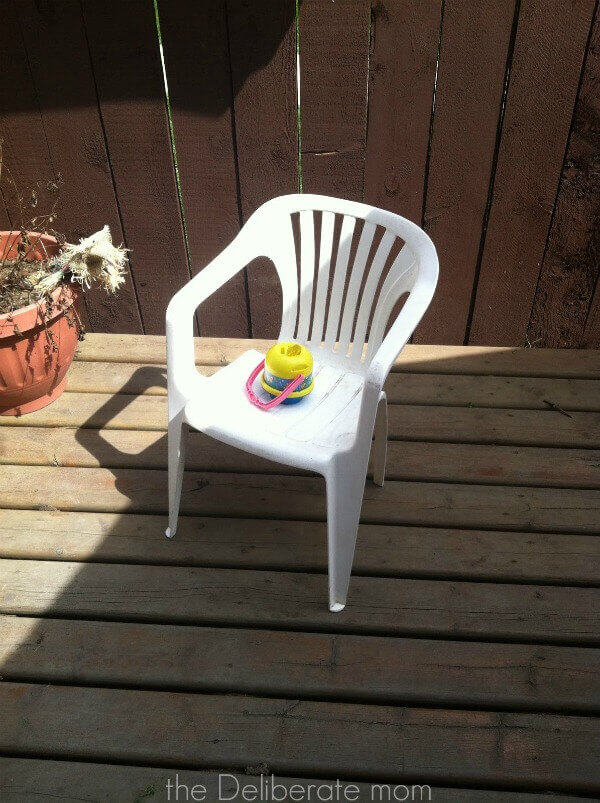 Plants
We have a variety of hardy, easy to care for plants in our yard. Most of the plants were selected by my four-year-old and much of their maintenance is done by her. She's always eager to water the flowers (and pick the strawberries).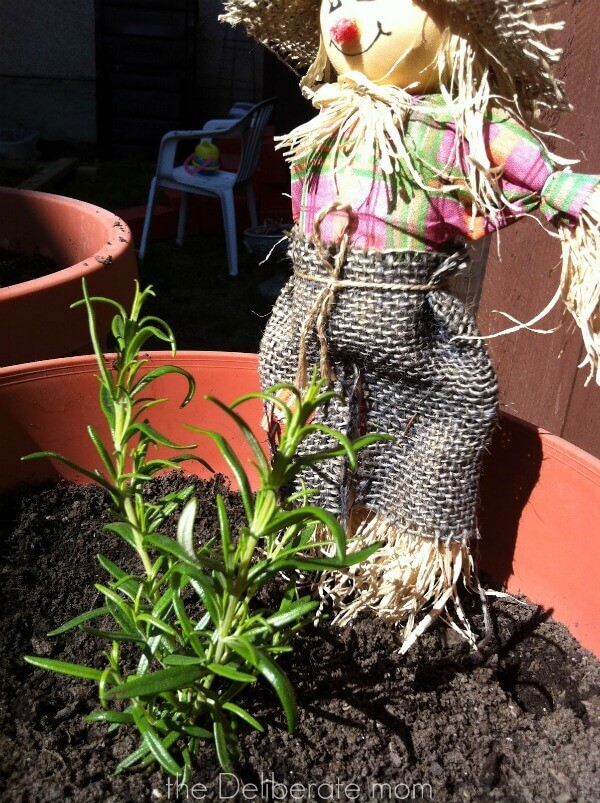 So there you have it… a great outdoor environment, with multiple playspaces, all within a small yard!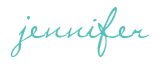 SHARE WITH OTHERS