Do you want to save money in your homeschool? While it can be argued that homeschooling saves money, it's also important to note that if a tight homeschool budget isn't maintained, the costs can add up!
Homeschool supplies, teaching tools, and curriculum costs can quickly become a financial burden. I speak from experience, because I had a season when I was on a first-name basis with the gentleman who delivered my Amazon purchases! Yes, I was ordering from Amazon that frequently!
Can you identify? Do you feel like you spend too much money on your homeschool? There are 3 tips that have saved our homeschool LOADS of money. Whether you apply one of these principles or all of them, they will have a tremendous impact on your homeschool budget.
Here are some great ways to save money in your homeschool! #homeschooling #homeschooltips
Click To Tweet
1- SIGN UP FOR SALES NOTIFICATIONS
If you're thinking of purchasing a particular product or curriculum, sign up for the company's sales notifications or emails. Many businesses offer sales periodically throughout the year. Newsletters are the best way to get notified when a product is going on sale!
2- SAVE ON PRINTER INK
Between worksheets, homeschool planner sheets, and my daughters' assignments, we use a lot of printer ink. I used to go through at least 1 B&W and 1 colour cartridge per month! Even though the ink for our HP Envy was affordable, the costs were phenomenal with the amount of ink we were using every month!
A little while ago, I found out about HP Instant Ink. Here's how it works….
With an eligible HP printer, you sign up for a monthly plan for the amount of pages you think you'll print every month. The plans range from $3.99/month (CDN) to $10.99/month.
Whether you print B&W and/or colour… the monthly cost is the same.
The cartridges are shipped to you and replenished (by mail) before you even run out of ink!
If you go over your plan's amount, there's a small overage fee. I've never gone over.
You can carry over the previous month's unused pages to the following month.
You can monitor your account and how many pages you've printed online!
As I said, this service has saved so much money. I subscribed to the $10.99/ month plan and have been delighted with it! I even use this ink to print photos at home!
Also, HP Instant Ink offers one month free trial! If you sign up, you'll get a free month of service (and so will I).
Try HP Instant Ink here –> http://try.hpinstantink.com/gtnZF
3- SEEK OUT HOMESCHOOL FREEBIES
There are plenty of places to find free homeschool resources. Look around you and tap into all the curriculum and materials you can find for FREE!
NATURE
Nature is my favourite place to find teaching tools and manipulative objects for prechool/kindergarten. A walk in the great outdoors can bring an abundance of rocks, leaves, sticks, flowers, and shells.
GARAGE SALES
Often garage sales have a box of free items. Sometimes you can find some amazing treasures in those boxes! I've discovered binders, unused packages of paper, stickers, and even notebooks!
TEACHERS PAY TEACHERS
The Teachers Pay Teachers (TPT) website is loaded with free resources. In fact, before individuals launch their seller's account, they have to first list a free product. Use the TPT search bar to seek out the freebies on the site.
BORROW
One of my favourite tips is to borrow materials from a friend or from the library. Libraries are a great source for high quality books and curriculum.
BLOGS
Many bloggers create free resources for their newsletter subscribers. For instance, my newsletter subscribers have access to an exclusive library of over twenty products, and I periodically add new resources. Interested?! You can sign up for my emails here –> The Deliberate Mom's Printables.
THE INTERNET
There are loads of awesome sites on the internet! If you do a little research, you can have a whole curriculum of well sourced information… all for FREE!
It's important to keep our homeschool costs reasonable. I have spent a lot of time seeking out the best money-saving tips and tricks. In fact, I dedicated a whole chapter to money-saving tips in my book; My Kitchen, My Classroom: An Introduction to Homeschool.
REFLECT
There are many ways to save on homeschooling costs. What money saving measures do you take to keep your homeschooling affordable?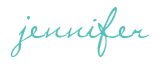 SHARE WITH OTHERS