As a single-income family, we do a number of things to stretch our dollar. While there are many money-savings tips to follow, one of my favourite ways to save money is second-hand shopping.
I love a great deal and I especially love sharing how others can find a great bargain!
Today I want to share the best second-hand shopping tips for your family.
Check out the BEST second-hand shopping tips for your family! #budget #savings
Click To Tweet
Where to shop
There are many places to thrift shop. Here are a few favourites:
* garage sales
* thrift stores
* flea markets
* community sales
* consignment shops
* Kijiji or Craigslist
* swaps
* Facebook shopping/swapping groups
What to look for
There are a number of things I look for when I'm thrift shopping:
* children's clothing
* children's shoes
* winter clothing
* sports equipment
* photo albums and picture frames
* art supplies
* games
* toys (look for toys that rarely go on sale such as Lego, Duplo, etc.)
* books
* DVDs and CDs
* items that can be re-purposed
* homeschool materials (textbooks, school supplies, math manipulatives, etc.)
* baskets and storage bins
* kitchen supplies (especially for my kids' mud pie kitchen and toy kitchen play set).
* gifts (keep your eyes open for retro/nostalgic/collectible pieces for friends and family)
What to avoid
There are a number of items that you should avoid purchasing second-hand. These are a few that I would recommend staying away from.
* car seats
* baby furniture (high chairs, cribs, etc.)
* bedding
* pillows
* stuffed animals
Items that are too hard to clean, that could harbor pests such as bedbugs, or that have frequently changing safety standards (i.e. baby equipment) should be avoided.
Tips to make second-hand shopping a success
There are a number of things that you can do to make thrift shopping a positive and more successful experience. Here are a few suggestions.
1- Set aside cash for your thrift store purchases. Throughout the year my mother-in-law sets aside every $5 bill she encounters and saves them for garage sale season. Perhaps you could do something similar… every $1 you come across, every $2… collect a reserve so you have cash on hand to thrift shop.
2- Make a list of things you would like to purchase and always keep that list with you.
3- Be prepared to negotiate prices and walk away if you can't get a deal.
4- Look through all the items thoroughly. I find this especially important when I'm at a garage sale. Sometimes people don't know how to display their items for maximum exposure.
5- If you have particular items in mind, don't be afraid to ask the seller if they have something of that nature in their sale.
6- If buying from an independent seller (i.e.through Kijiji or Craigslist) make safety a priority. Meet in a public place and have someone with you.
7- Bring your own bags. Sometimes when you're shopping at garage or yard sales, the sellers don't have bags available. Always make sure to bring some just in case.
Do you thrift shop? What are your suggestions to make second-hand shopping a successful endeavor?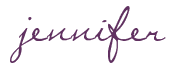 SHARE WITH OTHERS