What kind of math materials does your homeschool use? Homeschooling can be expensive. Between curriculum, books, memberships, field trips, and events, the costs quickly add up. My family is always on the lookout for frugal homeschool solutions.
I often challenge myself to look for ways to cut back on these expenses. I borrow books from the library, participate in curriculum swaps, and I have a wonderful mother-in-law who looks for our wish list items at thrift shops and garage sales.
Another way that I save money on materials, is I try to use what we already have in our home. There are so many items that have unlimited learning potential… you just have to look for them!
With my youngest daughter being in kindergarten, it's easy to get wooed by the beautiful educational catalogs jammed with pretty little math manipulatives. I resisted the urge to spend money and scrounged around the house for alternatives.
What I found far surpassed my expectations of a trigonometry set and a couple of calculators! The math materials in and around my home were amazing and I thought I would share this fantastic list with you!
Check out this list of 65 math materials you can find around your home! #budgethomeschool #math #homeschool
Click To Tweet
Math materials you can find at home
rocks
sticks
shells
corks
pine cones
acorns
seed pods
popsicle sticks
toothpicks
egg cartons
plain wood blocks
colored wood blocks
rulers
yard stick or metre stick
dice
straws
pencils
pencil crayons
marbles
bowls
divided plates/serving trays
paint chips
cherry tomatoes
grapes
berries
raisins
seeds (pumpkin, sunflower)
measuring cups
measuring spoons
containers
muffin tins
ice cube trays
water
sand
play dough
pom poms
string
yarn
food scale
level
nuts and bolts
playing cards
buttons
clocks (analog and digital)
stop watch
sand timer
glass beads
mirrors
bottle caps
measuring tape
dominoes
pennies, nickels, dimes, and quarters
graphing paper
clothespins
paper towel tubes
plumbing washers
elastics
ceramic tiles
spools
pipe cleaners
I'm sure there are many other items I missed. The potential for math materials you can find around your home is great!
I hope you find this list useful! If you have any other suggestions, please let me know!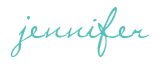 Psst – Make sure to also check out these 65 science materials you can find around your home!
SHARE WITH OTHERS