Do you celebrate everyday moments? Do you relish those simple joys that make life wonderful? I do. In fact, I look for reasons to celebrate. Life is brighter if you cherish and commemorate even the littlest victories!
For instance, the other day I walked into my toddler's room after her nap and it was the first time in a long time that she was still wearing her diaper. Yes, she's one of THOSE children who likes to strip down whenever she has a chance. To see her wearing all of her clothes made me want to sing and dance!
Another great moment was one morning last week when my oldest daughter came downstairs, fully dressed, teeth brushed, AND she had made her bed. She did all of this without one prompting word from me. Whoop! Whoop!
Celebrating the everyday moments used to include having a specialty coffee or eating a chocolate bar. However, after spending several months working out and getting into shape, I want to celebrate in a way that won't add inches to my waistline.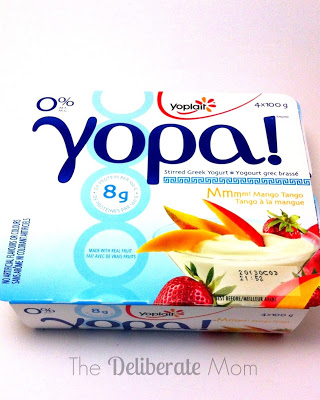 With flavours like Mmmm Mango Tango, Lotta Pina Colada, Va-Va Vanilla Bean, and Ooh-la-la! Strawberry Cheesecake, Yoplait has given me a healthy and delicious means by which to celebrate. Yes, these flavours are as exotic as they sound! Delicious doesn't even begin to describe it.

Each 100g serving of Yopa! is only 80 calories. In addition, each serving offers double the protein of regular yogurt, no gelatin, no artificial flavours or colours, and 0% fat. See what I mean? A healthy means by which to celebrate!
Plus, Yoplait is offering one lucky reader of The Deliberate Mom an opportunity to WIN a Yopa! prize package valued at $100! How exciting is that? Plus if you like to party, you can participate in the #OpaYopa Twitter Party on September 24, 2013 at 8pm EST.
So I want to hear from you… what is your everyday reason to celebrate?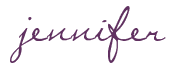 YOPA! Giveaway
This giveaway is open to Canadian residents who are at least 18 years of age
By entering this giveaway, you verify that you understand and meet the prize eligibility requirements.
The giveaway ends on October 13th, 2013 at 11:59 p.m. EST. A winner will be drawn randomly on October 14th. The winner will be notified, by email, and will have 48 hours to claim the prize. If I do not receive a response from the winner within 48 hours, the prize will be forfeited and a new winner will be chosen.
Winner has 90 days to report non-fulfillment of prizes.
The Deliberate Mom has represented each sponsor with the expectation that they will fulfill their prize obligations; however, please note that The Deliberate Mom is not responsible for sponsors that do not fulfill their prize obligations. While The Deliberate Mom is not responsible, I will make every effort to assist the winner in obtaining their prize.
Several bloggers are participating in this campaign. Even though you may enter across multiple blogs, you can only win one prize.
THIS GIVEAWAY IS CLOSED
Disclosure – I am participating in the YOPA Blogger Campaign by Mom Central Canada on behalf of General Mills, and received compensation as a thank you for participating and for sharing my honest opinion.
The opinions on this blog are my own.
SHARE WITH OTHERS