Lemons. Our house is never without them. Lemons have the amazing benefits for cleaning, sterilizing and even beautifying! I have selected and shared some favourite uses for a lemon.
Lemons are amazing! Don't believe me? Check out these 16 fabulous uses for a lemon!
Click To Tweet
Acne Fighter
Dab lemon juice on your blemish 2-3 times a day. The lemon juice dries and clears the blemish remarkably fast!
Breath Freshener
Rinse and gargle with lemon juice. It's a great natural way to fight bad breath.
Bug Repellent
Boil lemon juice and apply to your pulse points. Also place a dish of the solution in your tent or on your picnic table to repel the bugs. The active bug repellent ingredient in lemons is D-Limonene.
Cloth Diaper Whitener
After laundering your cloth diapers, generously spray the wet diapers with lemon juice. Let your diapers dry in the sun and they'll look three times whiter!!!
Decoration
Beautify your kitchen with a beautiful bowl of lemons. They're pretty to look at, practical and they don't die like flowers!
Deodorizer
Does your bowl that you stored last night's leftover still smell like leftovers even though you washed it four times??? Rub lemon all over the bowl before washing it… nasty smells begone!
Does your fridge stink? Wrap lemon skin in paper towel or gauze and let sit in your fridge for 2-3 days.
Disinfectant
Lemon juice is a great natural disinfectant. Use on plates, cutting boards and counters!
Fingernail Cleaner and Strengthener
If you have yellow stains on your fingernails from coffee or cigarettes, soak your nails in a dish of lemon juice for 5 – 10 minutes. The stains will fade and your nails will be stronger.
Freckle Juice 
No… not the book. Lemon juice when applied regularly lightens the appearance of freckles.
Hair Highlights
For golden/red highlights in dark hair or to lighten blond hair, just squeeze the juice from 1/2 lemon into your hair and sit in the sun for approximately an hour. Afterwards, shampoo and condition as usual.
Lemonade
Of course!!! How could you not include lemonade??? Here's my favourite lemonade recipe:
In a stainless steel saucepan, combine 3/4 cup sugar and 1 cup water. Bring to a boil until sugar has dissolved.
Reduce heat and simmer for 4-6 minutes.
Remove saucepan from heat and let the sugar syrup cool completely (I refrigerate the syrup to speed up the cooling process).
Stir in 1 1/4 cups freshly squeezed lemon juice (about 7 lemons) and 4 cups cold water.
Refrigerate until cold.
Metal Shiner
Combine lemon with your favourite soap and watch your cutlery shine! Works wonders when cleaning the inside of your dishwasher and your faucets!
Microwave Cleaner
Want a no-fuss way to clean your microwave? Place a cup of water in a dish and add a whole sliced lemon. Microwave in HIGH for 3 minutes. After the microwave beeps, let the mixture sit in the microwave (with the door closed for 5-10 minutes. Open the door and wipe away the grime easily with a sponge or wet cloth.
Sore Throat Remedy
Mix fresh squeezed lemon with hot water and a touch of honey. This remedy really soothes a sore throat.
I also use lemon juice in this great cold busting tea remedy!
Water Enhancer
Squeezed some lemon juice into your glass of water, or throw a few slices of lemon into a jug. Suddenly your drinking water has a whole new appeal to it!
Weight Loss
According to Traditional Chinese medicine, drinking a warm glass of lemon water daily "helps you lose weight safely. A regular intake of lemon water promotes elimination, a process that any weight loss diet needs before you can observe visible results" (Natural Therapy Pages, 2011). It is advised that the warm lemon water is consumed first thing in the morning. This combined with a healthy diet and regular exercise will assist with a healthy and steady weight loss.
Have you found any wonderful uses for lemons, if so, please feel free to share!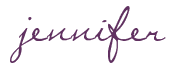 SHARE WITH OTHERS