Since you're reading this I'm 100% certain you use technology regularly. As parents, we want to do the best we can in raising our kids. But what is the best?!
As I scroll through news feeds, I have great compassion for parents.
There are countless headlines screaming that we're doing this parenting thing wrong.
In fact, we parents often get the message that we're ruining our children.
We're told we're smothering our children and we're called helicopter parents if we're watching our children too closely. Yet minutes later we read stories about parents being chastised for letting their children play in the backyard unsupervised.
How do parents handle their children's draw to technology?
Technology is also given a bad rap. Parents are often told that technology makes their children dumb and that technology is dulling their children's senses.
Yet we live in a society that's driven by technology! There's almost no escaping it unless you go off into the wilderness without any electricity or WiFi.
I agree that excess is never good. But I also believe that cutting our children off from technology can be more detrimental.
Children need to learn how to responsibly use technology.
Today I want to share some top ways in which I connect with my children via technology! In fact, I'm going to show you how intentional use of technology can be a good thing!
There are various ways to connect with your child through technology.
Parents are often told that technology is ruining their children, but #technology is unavoidable! Here's how to use technology to connect with your children. #parenting
Click To Tweet
LISTEN TO A PODCAST
I love podcasts. I get a lot of my personal and business information from podcasts.
Why not introduce your children to the world of podcasts?!
There are many fabulous podcasts for children. We recently discovered the Dream Big podcast. My girls love Eva Karpman. They LOVE that a child hosts the podcast. Episode 66 was one of my favourites – it was all about making New Year's Resolutions and setting S.M.A.R.T. goals. It was inspiring for me and my girls!
Eva has had some fabulous guests on her show like:
Mel Robbins (author of the 5-second rule)
Nicholas McCarthy (one-handed concert pianist)
Chris Hadfield (Canadian astronaut)
So snuggle up with your child and listen to podcasts!
HAVE THEM TEACH YOU THEIR FAVOURITE VIDEO GAME
I admit that I have some favourite video games (like Harvest Moon and Civilization)! Children, like us have some video game preferences as well.
Why not ask your child to teach you how to play a game they love?! It's a wonderful way to connect with your child. Plus, this shows your child that you're interested in the things that they're interested in!
USE TECHNOLOGY TO EXERCISE
Parents are bombarded with messages that technology is contributing to childhood obesity.
But parents can counter that argument by using technology to increase their children's physical activity.
We are huge fans of Pokemon Go. When the weather is nice, my girls and I go for big walks and try to catch Pokemon. Also, our long walks help us hatch Pokemon eggs. My girls love it!
GeoCatching is another way to incorporate technology with exercise.
MAKE A YOUTUBE PLAYLIST AND HAVE A DANCE PARTY
YouTube is a fabulous source for music.
I love that I can find songs that display the song's lyrics as well. Why not create a playlist of some songs and host a living room dance party!
READ ALOUD FROM A DIGITAL BOOK
I'm a huge fan of reading aloud to children. Digital books expand your library without encroaching on your space.
We have a Kindle and we buy our books from Amazon. Many of the digital books are more affordable than hardcover or paperback copies.
So snuggle up under a blanket with your child and read a fabulous digital book!
As you can see, technology is a good thing. Parents shouldn't be afraid of technology, but rather, intentionally use technology to connect with their children.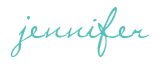 Psst – Here are some additional ideas for how to connect with your children.
SHARE WITH OTHERS